During the three decades of investing, I have always tried to adapt to the changing landscape of the equity markets. This has included the use of investment funds, tip sheets as well as following economic commentators, but I have a passion for doing my own research – not to pit myself against anyone, but myself. My key strategy is to try to identify new emerging markets, technology, early trends and build positions in Companies exposed in identified areas of interest.
The past six years or so have been a fascinating developments in the health and wellbeing sector – of particular interest has been the human microbiome or our "other genome" where we have discovered a growing list of complex diseases. The human gut microbiome has been under the spotlight for our understanding of human diseases. As the microbiome is intrinsically more variable than the human genome, thus where the focus for new emerging science has been huge strides in developing ways to fight some of the most common diseases. Recent advances in molecular and analytical techniques have permitted the identification of bacterial species and strains that inhabit the gastrointestinal tract, their metabolic activity, and interactions with the human host. These studies have provided greater insight into the role of gut microbes and their metabolites in health and disease.
What is the Human Microbiome?
The Human Microbiome is the collection of all the microorganisms living in association with the human body. These communities include archaea, bacteria, and viruses, mainly bacteria. The average human body has about 1 to 3% of our body mass these microorganisms (that's 2 to 6 pounds of bacteria in a 200-pound adult). These microbes are generally not harmful to us, in fact, they are essential for maintaining good health. For example, they produce certain vitamins that we do not have the genes to make, break down our food to extract nutrients we need to survive, teach our immune systems how to recognize dangerous invaders and even produce helpful anti-inflammatory compounds that fight off other disease-causing microbes. An ever-growing number of studies have demonstrated that changes in the composition of our microbiomes correlate with numerous disease states, raising the possibility that manipulation of these communities could be used to treat disease. It is this knowledge that has seen a growing list of Companies, some listed, some not, that are developing fascinating ways to tackle diseases such as Obesity, Cardiovascular Disease, Skincare, and targeted health.
The microbes can be found on the skin, the gut, brain, ear, nose, orally, gastrointestinal, respiratory, urinary and vaginal tracts and the bloodstream.
A strong link between the gut and the brain – commonly known as the Gut-Brain-Axis has created a great deal of excitement around cognitive health benefits. For example, IBS is thought to be a disease linked to the Gut-Brain–Axis Disorder which has a growing body of evidence to suggest this is indeed the case. The human microbiome is a hotbed of scientific research for understanding our health, effects on chronic inflammatory diseases, and even cognitive impairments. Disrupted and dysbiosis gut microbiome seems to be associated with gut-related symptoms, including flatulence, bloating, heartburn, nausea, vomiting, constipation, diarrhoea, food intolerance and abdominal pain affecting approximately one-third of the general population, according to the World Gastroenterology Organisation. The greater the understanding of the gut also referred to as our "second brain" the greater our understanding of life itself, yes, the gut microbiota is that important.
Probiotics
Probiotics are well-proven tools to affect the gut health delivered in dairy products, a popular method, as well as over-the-counter food supplements (OTC), but they are not all the same, in fact, to be able to have a therapeutic effect, the bacterial strains in the products must be carefully selected using scientific know-how and addressing several biological mechanisms. This is not an easy task, because bacteria strain like nothing more than a good fight, so, identifying a bacteria strain to cohabit can be a time-consuming task.
Companies of interest
There are several fascinating British Companies that are listed on AIM. Another Swedish Company is not listed but does have plans to – ImmuneBiotech was founded in 2013 by two expert immunologists and microbiologists, Sharam Lavasani and Mehrnaz Nouri. They are pioneering the field of gut-brain-axis connection and were the first to show the connection of gut inflammation to inflammation in the central nervous system. The foundation of ImmuneBiotech is its know-how complemented by a validated library of 150 lactobacilli strains and its R&D platform for screening and selection.
The company has developed probiotic products using similar methods as traditional drug discovery. They have made a strategic decision to market their product at least initially as a food supplement; this allowed for a market introduction in 2019. The first product, GutMagnific is a combination of 5 strains of lactobacilli used to treat IBS.
Current treatment of IBS offers little benefits, mainly only on reduced gas and pain. No probiotic has shown to be effective in treating constipation and diarrhoea.  ImmuneBiotech's, GutMagnific is a scientifically combination of 5 proprietary lactobacilli strains, selected to treat the hallmarks of IBS using in vitro experiments, ex vivo models and animal models. GutMagnific will have a strong position and unique features, as it is the only probiotic product scientifically designed to address the three most important underlying biological mechanisms of IBS.
There are a couple of interesting Companies that are listed on AIM, both have adopted very different, prudent fiscal approaches to developing their IP portfolio, which has not resulted in savage dilutive issuance of shares 4D Pharma Plc (DDDD) shareholders have suffered to fund their commercial development. The Companies I wish to discuss in this miniseries on the human microbiome are, OptiBiotix Health Plc (AIM: OPTI) and ProBiotix Health (AQSE: PBX), which was spun out of OptiBiotix earlier this year, and which the Company retains A 44% interest in ProBiotix Health, which is where I will focus attention for the first part.
ProBiotix Health Plc listed on the Aquis market in March 2022, deemed commercially mature to stand on its own financially. The IPO raised £2.5 million, and a market value of £25.5 million. ProBiotix commercial focus is to develop the development and supply of ingredients via business to business (B2B) strategy, supported by direct to consumer (D2C) strategy. The Company has developed a range of products around unique science and human study-based compounds designed to address probiotics to tackle cardiovascular disease, as well as other lifestyle health conditions. "The global probiotics market was estimated to be valued at $61.1 billion in 2021 and is projected to reach $91.1 billion by 2026,' says Stephen O'Hara, the chief executive officer of both companies. 'The growth is expected to be driven by the increasing consumer inclination towards preventive healthcare in conjunction with the development of safe and effective probiotic strains, and we are well-placed to take advantage of this."
Its primary business model is B2B, but also operates a D2C model, which assists with PLC costs, etc, while build on its B2B. It's early years from 2016 was all about developing the science, developing strong IP, peer review science papers, independent studies, and developing partnerships with food producers to incorporate its IP into a broad range of food, dairy, and beverages – furthermore, LP-LDL is heat stable, which means it can be incorporated as an ingredient in bakes or frozen foodstuffs.
The founding CEO Stephen O'Hara has a strategic brain which has seen the Company develop partnership around the world. Some of the partnerships have been quick to bring consumer-facing products to market, while others are still to develop, but like most companies, COVID-19 impacted on progress during the Covid years.
So, what does ProBiotix Health have to offer? Thus far, shares an online store, which is seen as a shopwindow for future partners. CholBiome is a probiotic designed to promote cardiovascular health by combatting bad cholesterol and hypertension containing a patented LP-LDL, which is its lead product identified by screening over 4,000 probiotic species in a pharma-based systematic approach. LP-LDL has six publications on its mechanisms of action and three peer-reviewed publications demonstrating reductions in Total Cholesterol of up to 34.6%, LDL-Cholesterol by 28.4%, and apoB (biomarker of atherosclerosis) by 28.6%, and is protected by an extensive patent portfolio.
The table below compares LP-LDL with two existing pharmaceutical products
LP-LDL is a rare breed among probiotics because it has both GRASS and FDA approval. Additionally, validation under Pharmaceutical Good Manufacturing Practices (GMP) for LP-LDL as a drug substance and received a letter from the United States Food and Drug Administration (FDA) affirming LP-LDL Generally Recognised as Safe (GRAS) status. Moreover, USA-based Seed Health has received FDA authorisation for an Investigational New Drug application for DS-01™, a broad-spectrum multi-species, multi-strain probiotic which contains Lactobacillus Plantarum or LPLDL. The regulatory acceptance enables DS-01 to enter a Phase II randomised, triple-blind and placebo-controlled a clinical trial to investigate the role of the gut microbiome in patients with irritable bowel syndrome (BS) and the impact of DS-01™ on intestinal microbial communities.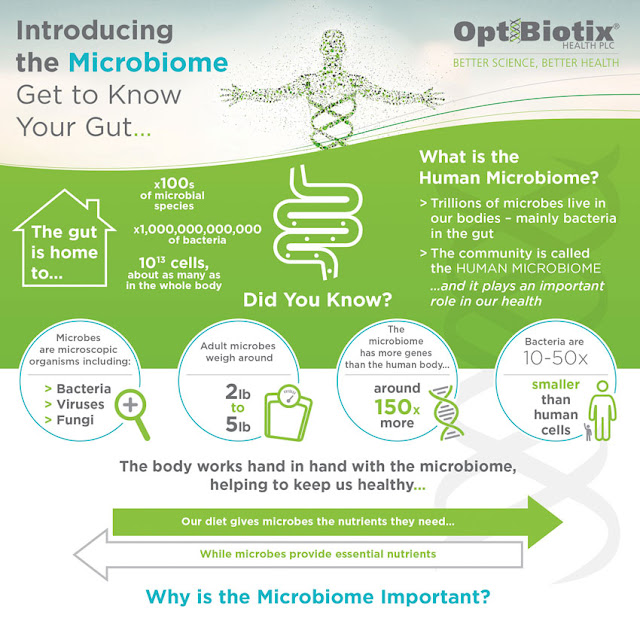 The Company's OptiScreen's has a proven ability to identify microbes with metabolic pathways that can interact with human physiological processes and derive health benefits has proven to enhance the benefits of other establish probiotics, such as the world's most documented probiotic LGG strain, which has the potential to open significant new markets through already established partner products.
The Company's more recent news was ground-breaking and potentially significant in terms of its LP-LDL making significant commercial strides into dairy produce as a functional ingredient, which had been more than two years in development. On 31 May, ProBiotix Health announced its Uruguayan partner Granja Pocha a dairy producer, specialising in the sale of products such as milk, cheeses and yoghurts under its colonial brand had met a significant milestone by successfully developing a dairy product containing LP-LDL into functional dairy foods with a health claim which may be replicated in other territories and other functional foods on a global scale.
Yo-Life is a science-backed innovation brand that has been developed to help reduce cardiovascular disease risk, one of the leading causes of death in South America, by lowering harmful cholesterol and blood pressure.
Granja Pocha, in partnership with CSL/Sacco, had performed critical texture, taste and shelf-life tests, and discovered adding LP-LDL to yoghurt did not change its taste, texture, or shelf life. This is key when adding any ingredient to a new or existing formulation, more so if there is a chance of adding LP-LDL into brands with proven sales. Moreover, LP-LDL is active in milligram amounts which provides a cost advantage over stanols or sterols which typically require doses of 2gms. This news offers significant hope for Canadian dairy partner, Agropur, a multi-billion $ corporation and specialist in the dairy ingredient industry with a global reach.
To date, LP-LDL can be found in a broad range of brands as a key ingredient.
The Prebiotic business increased sales by 59.3% to GBP1.1m (2020: GBP0.6m), with underlying sales (excluding milestone fees) growing by 122%. EBITDA £17,000.
OptiBiotix Health Plc (OPTI) is the parent company to ProBiotix Health. The Company's commercial strategy is the same as ProBiotix Health, a mix of B2B and D2c. Whilst the B2B model may seem complex having several platforms creating multiple opportunities substantially de-risks the company. It's a bit like having the Apple operating system being used in multiple products (iPad, iPhone, Mac), you have multiple opportunities to succeed. Stephen O'Hara has taken several companies from concept to exit; thus recognises the challenges and therefore built-in sufficient contingency within the company to reduce shareholder risk.
There is a general online store that sells its own branded products developed by both OptiBiotix and ProBiotix; these include weight management products containing patented SlimBiome. Yes, weight management is a saturated market, but here is why OptiBiotix has set itself apart from all others I am aware of. Apart from an independent study by Roehampton University in London, which demonstrated SlimBiome, as the functional ingredient in a calorie-restricted diet plan (using own brand GoFigure), on weight loss, satiety, satiation, mood, and gut microbiome composition in a human intervention study. Essentially, less willpower was required because SlimBiome had a positive cognitive impact on the brain, which had proven to reduce cravings. Moreover, both SlimBiome and LP-LDL can be added to a broad range of hot or cold food products, such as bread, ice cream or hot or cold beverages.
SweetBiotix is a very interesting concept which has taken a lot of time, and effort to build momentum investors, and perhaps, yet the wider market can get excited about.
In addition to their physical properties (sweetness etc) some of the oligosaccharides Optibiotix are developing specifically increase the growth rate of individual microbial species. This is a large opportunity in its own right and is the basis of the global agreement with a private Company, Firmeniche now merged with long-standing partner, CSL and likely to lead to further commercial deals in the future.
SweetBiotix contains a rather interesting functional sweet functional Fibre – which is key to OptiBiotix's success as far as investors are concerned because there has been a lot of excitement building because it is viewed as the "holy grail" of sugar, which is heat stable, which means it can be incorporated as an ingredient in bakes or frozen foodstuffs. Indeed, much of the past 2-3 years has been spent on extensive shelf-life tests for a broad range of conditions to insure against toxin in beverages have not degraded SweetBiotix.
SweetBiotix is patented, natural, low-calorie alternative to sugar. Made from natural prebiotic fibres SweetBiotix are calorie free with a clean flavour profile 140X and 223X that of sucrose at equivalent concentrations. Products under development include both intense prebiotic sweeteners and bulk sugar substitutes, suitable for wide range of sugar replacement applications in food and beverages. An innovative dietary fibre concept, SweetBiotix have the potential to address public health concerns over the impact of sugar on obesity, with the prospect of replacing "unhealthy" sugars in existing products with low-calorie, healthy non-digestible fibres.
The Firmenich agreement appears to offer renewed excitement for SweetBiotix inclusion as an active ingredient, substitute for sugar. Firmenich appears to be substituting its own sweeteners for 440,000 tons of SweetBiotix sugars – 440,000 tons are a lot of sugar. That is a lot of potential income for SweetBiotix even if only royalties. However, it is too early to get too excited because we do know how quickly SweetBiotix will be included as an ingredient or the value of the royalties.
OptiBiotix has recently published a peer review science paper on SweetBiotix, which is a significant positive. This will be a second such peer-reviewed paper for its IP, the first being for its LP-LDL.
OptiBiotix is arguable undervalued at today's current market value. Prospective investors should also consider not only the 44% holding it retains in ProBiotix Health but also 20.8% it retains in SkinBioTherapeutics Plc (SBTX). It too was spun out of OptiBiotix Health.
OptiBiotix Health sales by 34.0% to £1.1m YE 2021 (2020: £0.8m) with underlying year-on-year product sales (excluding a £250K milestone) increasing by 92.6% – EBITDA £179,000. Net cash of £2 million YE December 2021.
OptiBiotix Health value at 31.75 equates to £30.60 million, more than half of its valuation is in ProBiotix Health and SkinBioTherapeutics Health assets on the books, which does seem bonkers, but this a good example of what poor sentiment, investor expectation not aligning with events as reported, even though the Company has delivered on revenues. Most of the bad sentiment is down to delaying in delivering commercial developments for SweetBiotix, but, there are very encouraging signs on this front, so, the next news could be a catalyst for further recovery, which is needed if longer-term investors see their investments above the waterline.
For broad overview of both ProBiotix Health and OptiBiotix Health from the Stephen O'Hara, please follow the link.
Elric Langton of Small Company Champion
www.lemminginvestor.substack.com/
This article is for educational purposes only. It is not a recommendation to buy or sell shares or other investments. Do your own research before buying or selling any investment or seek professional financial advice.
This article is for educational purposes only. It is not a recommendation to buy or sell shares or other investments. Do your own research before buying or selling any investment or seek professional financial advice.