Michael takes a look at the week as well as the AIM market index.
This week there were plenty of trading opportunities (none taken by me as I was away).

It's very much a trader's market at the moment, and many stocks are reporting, missing, and getting crucified.
That was the case for newly listed IPO Cab Payments (CABP).
CABP listed in July at a price of 335p. That was the all-time high and it has been drifting ever since.
A warning on Tuesday saw the shares open 50 percent down, falling to 61p from a close of 216p in the session prior.
The company warned that revenue for the year 2023 would be at least 20 percent ahead of the prior year; however, this meant it would be around 17 percent below previous guidance.
It also mentioned that the softer exit rate in 2023 could result in 2024 revenue growth falling below the medium-term potential – thus making it a multi-year profit warning!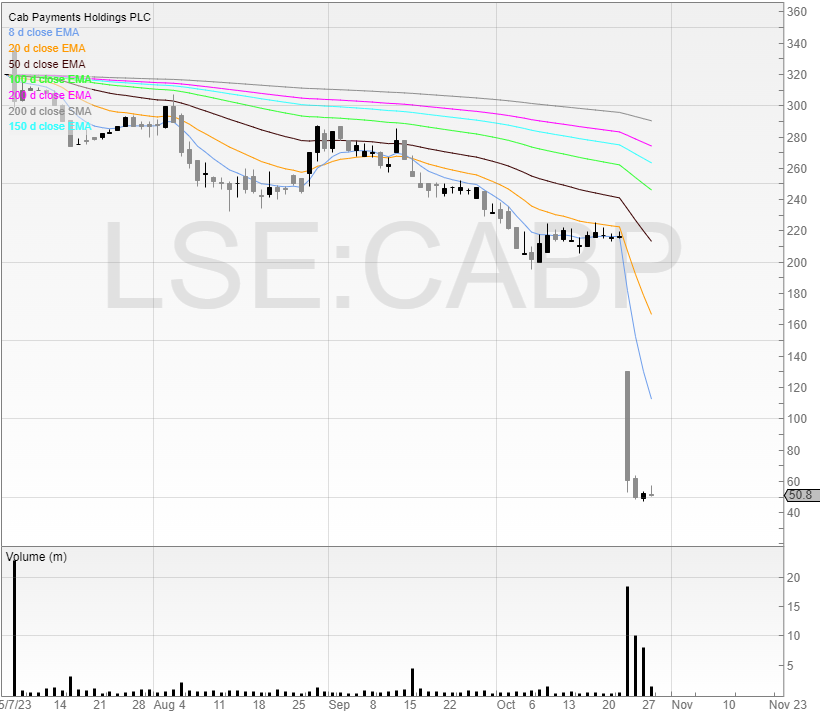 Whenever you see a huge profit warning like this – be careful of stepping in front of it. Institutions will likely be unwinding positions and that can take days (or even weeks).
Unless you have an edge on picking the bottom, fading (taking the opposite side of the trend) profit warnings is a quick way to relieve yourself of capital.

There was also an offer for Upland Resources (UPL): "very preliminary approach regarding a possible offer for Upland at an indicative price of 14p".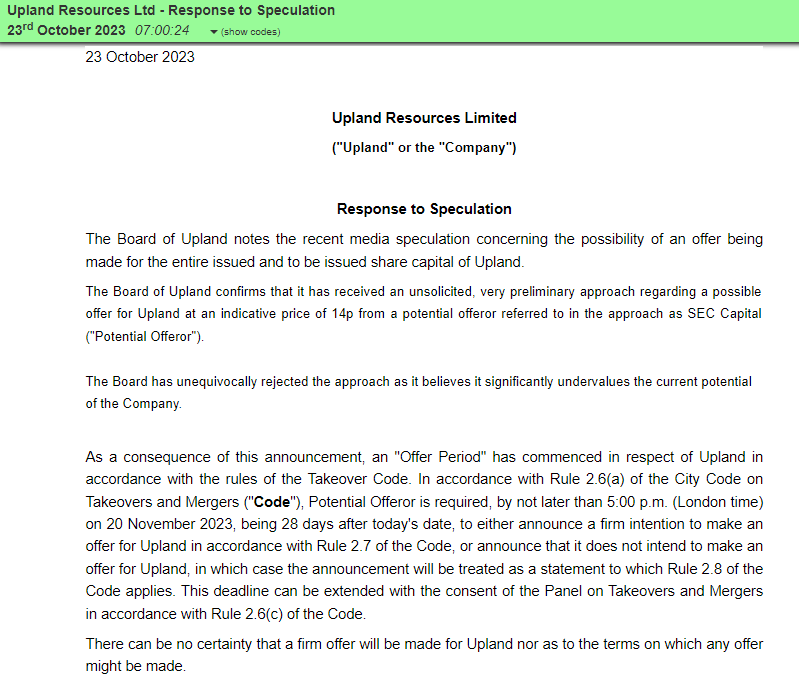 This price was on social media on Sunday, the day before the offer was announced to the market.
Given the price reaction, the market doesn't believe that this is a serious and/or genuine offer, and it is looking like it'll close the week not much higher than before the offer was announced.
Another stock that looked promising was Keller (KLR).
This stock was on a PE of 5, had a dividend yield of around 5 percent, and had been falling for weeks into the update (making the positive news surprise news).
Yet the update said the stock was trading materially ahead of expectations!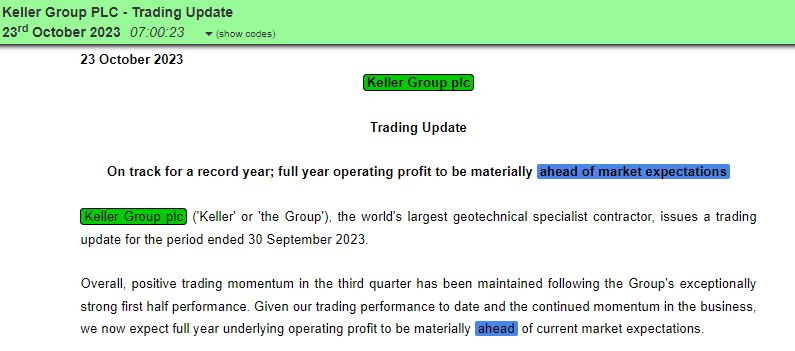 I would've expected the stock to be a strong performer in the week yet despite all the positives it has struggled.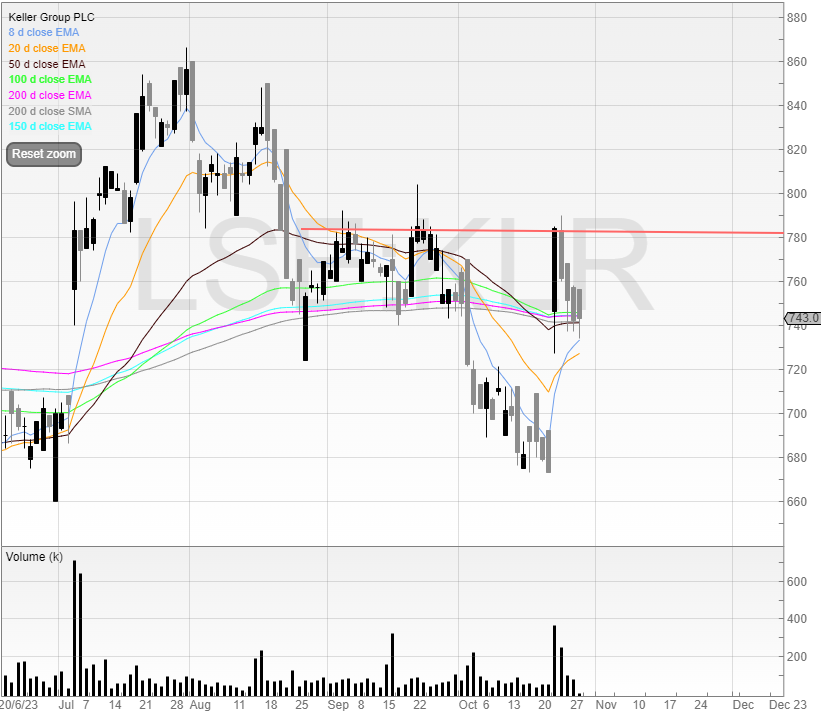 Perhaps a sign of the market?
Argentex also had news of a directorate change.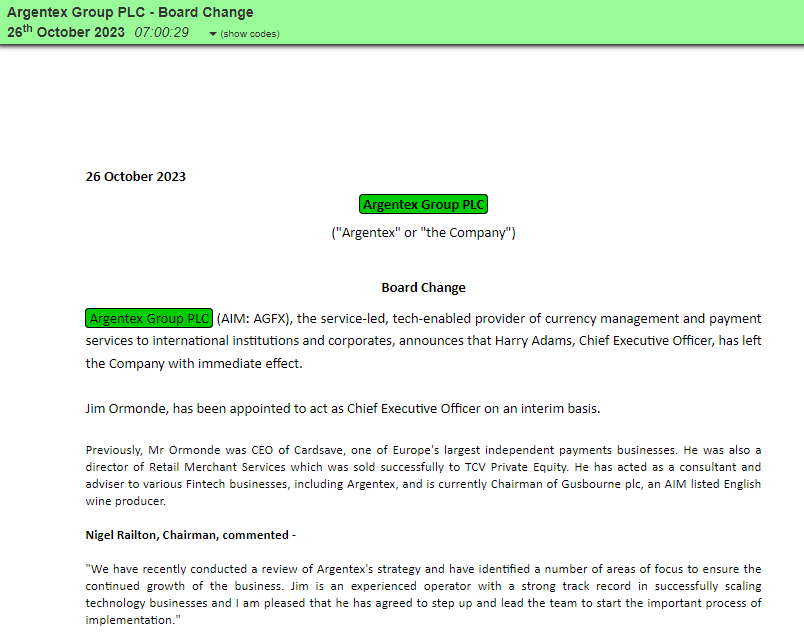 It's worthy of note that Mr Adams wasn't thanked for his service. This suggests that it was either a mutual agreement or he was pushed, as there is no reason given. Directors don't have to give reasons for leaving, but the uncertainty a lack of reason creates means this can be an opportunity to trade the stock short.
The stock opened slightly lower and sold off once electronic matching began after the uncrossing trade.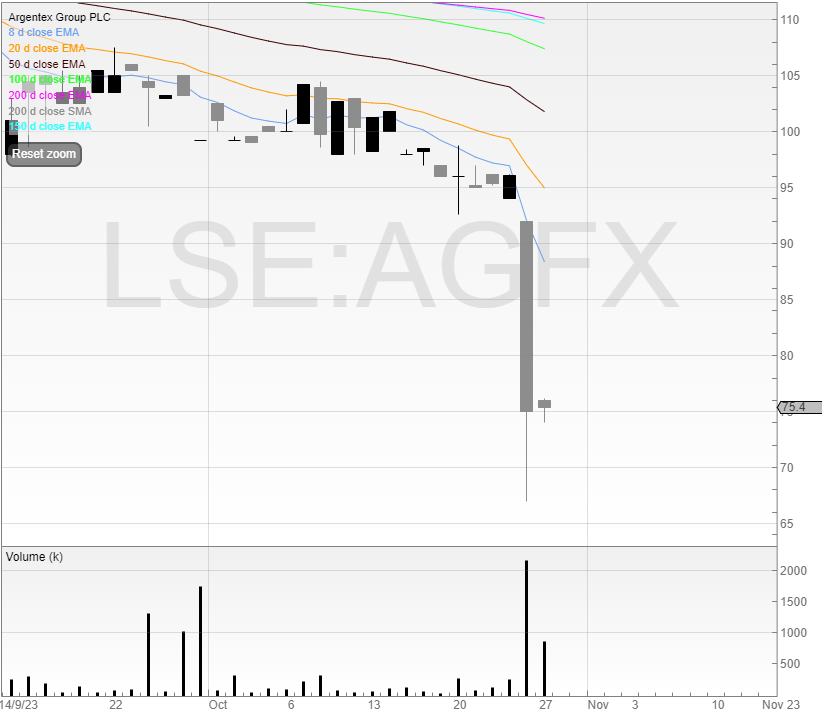 Would this news have gone down so badly in a bull market? Maybe not, but when there is bad news and the stock doesn't open down much, this provides an excellent risk/reward short opportunity.
The inverse is also true – if a stock has excellent news and doesn't gap up – then the news premium is non-existent meaning a potential opportunity for an opening drive trade.
The AIM Index
The FTSE AIM All-Share is now just a few percent from taking out levels last seen in February 2010 (excluding the brief Covid dip).
Net cash outflows from the UK market are increasing aggressively.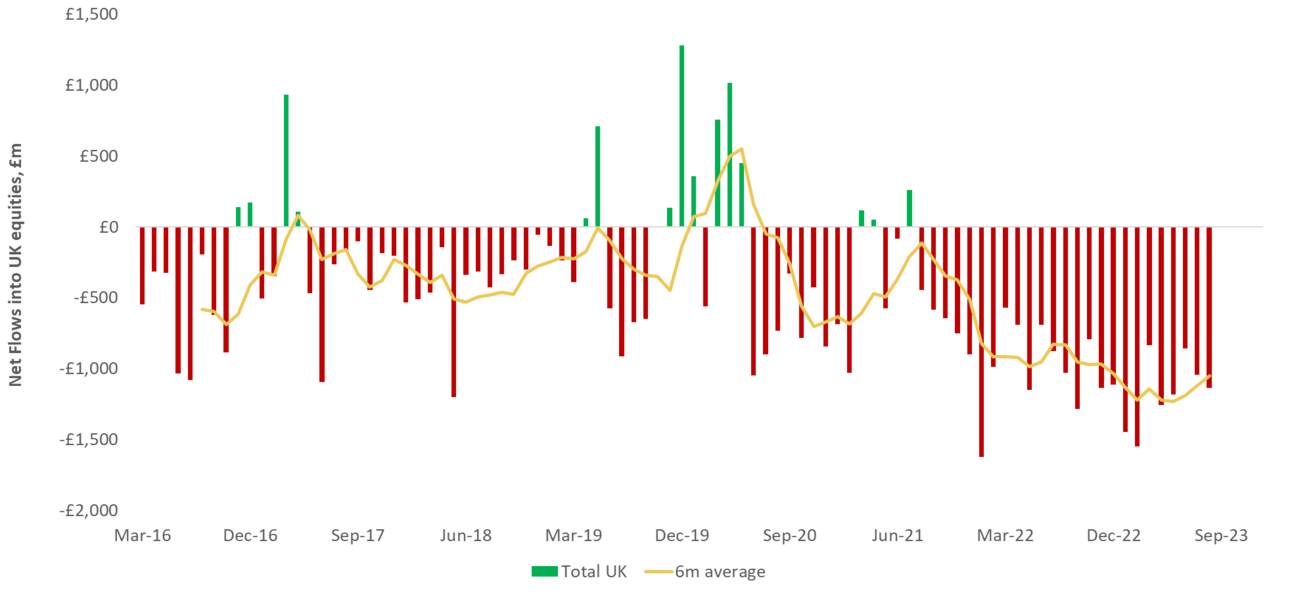 This means a lot of stocks are vulnerable to takeovers as we're seeing offers (and sometimes several) on a weekly basis, but the amount of profit warnings and price reactions (CABP this week) suggests that many stocks still can fall a lot further.
More takeovers mean less quality stocks (if we assume PE and bidders take out quality of course) and so the average quality goes down.
The LSE already has issues losing out on big listings, and whilst AIM is still attractive for new businesses, the statistics show that often these are to the benefit of management and not private investors (most AIM shares destroy value and it's the outliers that we hear about as success stories).
Therefore, individual stock picking and being precise with trades has never been more important.
Michael Taylor
Get detailed analytics on all of your trades with Michael's trading journal available free here: www.tradesmash.com
Twitter: @shiftingshares
Got some thoughts on this week's article from Michael? Share these in the SharePad chat. Login to SharePad – click on the chat icon in the top right – select or search for a specific share or the "Traders chat".

This article is for educational purposes only. It is not a recommendation to buy or sell shares or other investments. Do your own research before buying or selling any investment or seek professional financial advice.