In this article, we will delve into some of the latest and upcoming investment opportunities listed on the LSE, namely, the direct listing of GS Chain plc and the IPOs of EnSilica plc and Kendrick Resources plc.
EnSilica plc

Opening date late May 2022
Issue Price TBC
Market Cap TBC
Ticker TBC
At the helm Ian Lankshear
Ian Lankshear is the co-founder and chief executive officer of EnSilica. He is an experienced engineer having worked in numerous technology and manufacturing companies. Before founding the company in 2001, he was an Application Specific Integrated Circuits ("ASICs") engineer at Nokia Networks for two years. Previously, he held the post of principal design engineer at the Japanese conglomerate, Hitachi. His earlier stints include systems engineer at Chemring Group, design engineer at Siemens, and test technician at Plessey Radar.
What they do
EnSilica is a fabless company focused on the design and supply of mixed signal ASICS. ASICs are integrated circuits or semiconductor chips designed for a specific purpose, as opposed to FPGA boards that may have general applications. ASICs enhance products by improving their size, power usage, speed, and security.
Headquartered near Oxford, the company owns design centres across the U.K. as well as in Bangalore, Brazil, and India. The company has been serving OEMs and system houses in the automotive, industrial, healthcare, and communications industries since 2001. Their customers range from blue-chip corporations to tech start-ups.
EnSilica's IP cores serve a variety of functionalities, such as communications, cryptography, and radar systems. In addition to in-house consultancy and design services, the firm also owns strong relationships with major IP providers such as Arm, Cadence Design Systems, and Rambus to cater to their customers' needs.
GS Chain plc (LSE: GSC)

Opening date 13th May 2022
Issue Price 1p
Market Cap £4M
Ticker GSC
At the helm Alan Austin
Alan Austin is the chief executive officer of GS Chain. He sits on the firm's board of directors and has more than 27 years of leadership experience in numerous industries, such as consumer goods, healthcare, and banking. His professional life began in the telecommunications company, AT&T in 1991. He then spent thirteen years in The Coca-Cola Company, culminating with the post of Director of Customer Operations and Business Development before moving to Optum Health and finally, to Assurant as Vice President of Operations.
What they do

GS Chain is a company that aims to acquire a technology-focused business in the U.K. The firm is targeting opportunities in the automotive, banking, blockchain, finance, fintech, real estate, and telecommunications industries. That said, GS Chain is open to technology-related businesses in other geographies and industries should appropriate targets arise.
The management of GS Chain holds extensive experience in leading and operating large business units. The firm is planning to leverage its board's array of experience in business management, corporate finance, digital marketing, and operations when acquiring and integrating businesses. Following the acquisition, the firm's approach is to vigorously improve operational performance and create sustainable growth in the acquired company. GS Chain might also consider complementary acquisitions in the future. The company is also looking to list on other markets such as the U.S.'s OTC Markets and the Frankfurt Stock Exchange.
Kendrick Resources plc (LSE:KEN)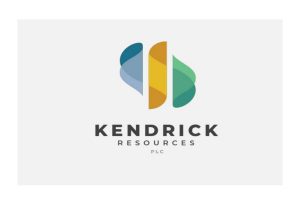 Opening date 6 May 2022
Issue Price 3.5p
Market Cap £6.86M
Ticker KEN
At the helm Colin Bird
Colin Bird has over 40 years of experience in resource operations and corporate management. He is the founder of Kiawara plc, a mineral exploration, and development company that focuses on base metals in Zambia. He is also a chartered engineer and a Fellow of the Institute of Materials, Minerals, and Mining.
What they do
Kendrick Resources is an energy metals production company based in Scandinavia. The company's vision is to assist Europe's energy transition by delivering quality vanadium and nickel. Kendrick Resources' major mineral resources include the Airijoki Vanadium Project in Sweden, the Koitelainen Vosa Vanadium Project in Finland, and three nickel projects in Norway under option. Drilling projects for these projects are in the pipeline. The proceeds raised will go towards funding the exploration of the projects and further working capital.
Vanadium and nickel are considered 'energy metals' that are crucial for the electrification and decarbonisation of the global economy. Vanadium is largely used as an alloy for the production of steel and aluminium and is often used in REDOX flow batteries in solar and wind farms. It is projected that by 2025, 85% of all automobiles will use vanadium to reduce weight and improve fuel efficiency, while nickel is increasingly used in EV batteries.
Previous recent/upcoming IPO reviews
New UK IPOs 27/04/22 |Ajax Resources, Aura Renewable, Hamak Gold, Financial Acquisition, First Tin, New Energy One, Ondo InsurTech, RC365|
New & upcoming UK IPOs 16/03/22 | CleanTech Lithium Plc, Neometals Ltd NMT |
New UK IPOs 16/02/22 | Artemis Resources Ltd ARV, Clean Power Hydrogen plc CPH2, Hercules Site Services plc HERC, Strip Tinning Holdings plc STG
This article is for educational purposes only. It is not a recommendation to buy or sell shares or other investments. Do your own research before buying or selling any investment or seek professional financial advice.