This article will cover four recent IPOs listed on the LSE and what they do. These include:
Artemis Resources Ltd.
Clean Power Hydrogen plc
Hercules Site Services plc
Strip Tinning Holdings plc
Artemis Resources Ltd.

Opening date 7 February 2022
Issue price 3.75p
Market cap £52mil

Ticker ARV
At the helm Mark Potter
Potter serves as the chairman of Artemis. He is also a director and chief investment officer of the natural resources investment company, Metal Tiger plc, as well as the founder and a partner of the investment management and advisory company, Sita Capital Partners. He has more than 15 years of experience in natural resources investments. Previously, he worked on over USD2bn of transactions in corporate finance. He holds an MA in Engineering and Management from Trinity College, the University of Cambridge.
What they do
Artemis is a Perth-based resources company with a focus on gold and copper. Its two main projects, based in West Australia, include the gold-copper-cobalt project in the West Pilbara and the Paterson Central Project in the East Pilbara. Recently, gold and copper were found near its Paterson Central Project. The company also has the only processing plant in the region near Karratha, which considerably decreases the money and lead time needed to mine at Carlow Castle.
The funds raised will be used for its projects in Western Australia, and particularly to restart phase one drilling for the 100%-owned Paterson Central project, which is scheduled for March.
Clean Power Hydrogen plc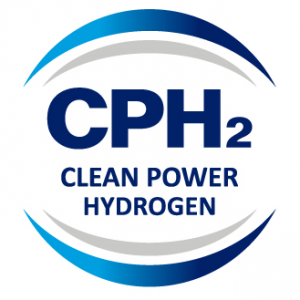 Opening date 16th February 2022
Issue price 45p
Market cap £119.4mil
Ticker CPH2
At the helm Jon Duffy

Jon Duffy is the chairman and CEO of Clean Power Hydrogen PLC ("CPH2"). He holds experience in agriculture, food, drink as well as in biotechnology consultancy. His expertise is in business turnaround and transforming various SME's as well as FTSE100 companies. Earlier in his career, he implemented the largest merger in the UK agricultural sector – a £1.7bn company called Frontier.
What they do

Based in the UK, CPH2 is a green technology company founded in 2016. The company is the holding company of Clean Power Group Limited, which aims to deliver the lowest levelized cost of hydrogen in the market. Leveraging the group's research and product development, CPH2 developed a membrane-free electrolyser (MFE), a cheap and efficient way of commercial production of green hydrogen. The company serves power, industry, manufacturing, transport, machinery and retail industries.
The funds raised will go towards capital investments, including expanding manufacturing operations and identifying and implementing operations at a new factory site in Northern Ireland. Currently, the group's main customer base and operations are based in the UK, Ireland and New Zealand but it is also pursuing additional sales and joint ventures globally.
By 2030, CPH2 is estimated to have at least a 4GW production capacity for membrane-free electrolysers.
Hercules Site Services plc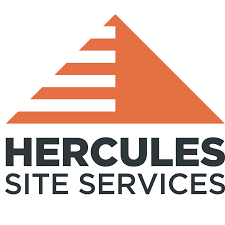 Opening date 4 February 2022
Issue price 50.5p
Market cap £29.6m
Ticker HERC
At the helm Brusk Korkmaz
Brusk Korkmaz founded Hercules Site Services in 2008, working from his family's spare bedroom. He has been the CEO since and led the company to the current stage where it employs more than 500 people. He holds a BE degree in Civil Engineering from University College London.
What they do
Founded in Gloucestershire in 2018, Hercules Site Services plc is a leading technology-enabled labour supply company for the UK infrastructure industry. Hercules provides a wide range of trades, including, but not limited to, ground workers, machine operatives, dumper drivers, carpenters, concrete finishers and site supervisors. While some examples of its projects are the £10m Peterborough Gas Compressors, the £1.8m Redditch Sewage Treatment Works and the £835k Shipton Bellinger Sewage Treatment Works.
The funds raised will go toward delivering the considerable demand Hercules sees for its services, resulting from the infrastructure commitments made by the UK government. These include increasing its capacity to supply labour to the London to Birmingham HS2 rail project.
Strip Tinning Holdings plc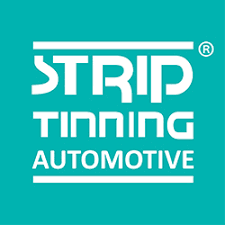 Opening date 16th February 2022
Issue price 185p
Market cap £28mil
Ticker STG
At the helm Richard Barton
Richard Barton has been the chairman and CEO of Strip Tinning since 2010. He joined his father's business in 1984 and led the group in growing from a 4-people business to the current one with over 130 staff.
What they do
Headquartered in Arden Business Park, Birmingham, Strip Tinning manufactures electrical connectors for heating and antennae systems. The firm has two business lines: Glazing and EV. Over 90% of the company's historical sales stemmed from the Glazing systems. In 2020, the company began the production of ST Flex, a range of flexible printed circuits for electrical vehicle battery packs. Its products are used in heating and lighting applications in various types of vehicles, from cars to trucks. The company's components are assembled by glazing manufacturers, which are then supplied to OEMs such as Audi, BMW, Ford, Mercedes Benz and Porsche.
The company's new growth opportunities lie in the automotive sector's transition towards EV. Specifically, the ST Flex products are geared towards these opportunities.
This article is for educational purposes only. It is not a recommendation to buy or sell shares or other investments. Do your own research before buying or selling any investment or seek professional financial advice.