In this article, we will be covering two IPOs recently listed or upcoming on the London Stock Exchange:
CleanTech Lithium Plc
Neometals Ltd
CleanTech Lithium Plc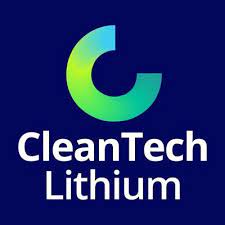 Opening date 17 March 2022
Issue price 30p
Market cap £23.71m
Ticker TBC
At the helm Aldo Boitano
Boitano is the co-founder and CEO at CleanTech Lithium. Before founding CleanTech Lithium, he was the chief technology officer at eGreen, a technology company focused on accelerating green investments. Previously, he worked at Executive Development, a company providing in-company training and consulting with business school professors. He was also on the board of the International Leadership Association.
Boitano studied Industrial Engineering at the University of Chile. He also holds a Doctor of Education in organisational leadership at the Pepperdine University
What they do

Established in 2017, CleanTech Lithium is a lithium exploration and development company based in Chile. The firm has a total license area of 177km2 split between the Laguna Verde and the Francisco Basin projects. Both sites are located near the Copiapo mining district and share the advantage of complete control over the basins with little impact on the local community. Production is expected to commence in 2024 with its target market being the electric vehicle industry in Europe.
CleanTech Lithium aims to achieve near-zero emissions in its lithium production. The company plans to adopt solar power in its operations and the direct lithium extraction method that removes only lithium from the ground. This technology has various strengths, such as no water depletion, higher recoveries and higher purities when compared to the traditional method that involves evaporation ponds. It also ensures that CleanTech Lithium caters for the environmental requirements of the EU market.
Currently, CleanTech Lithium is the only company listed on the AIM that uses the direct lithium extraction method in its production. Most of the proceeds raised from the IPO will go towards the drilling and pilot programmes of the two sites.
Neometals Ltd NMT
Opening date 28 February 2022
Issue price 70p
Market cap £493.54m
Ticker NMT
At the helm Chris Reed

Chris Reed is the CEO and managing director of Neometals with over 30 years of experience in the mining industry. In 2001, he co-founded the mining company Reed Resources in Western Australia. Reed stayed at the firm until 2012, before joining Neometals in 2013.
Reed is a member of the Australasian Institute of Mining and Metallurgy and CPA Australia. He holds a Bachelor of Commerce from the University of Notre Dame, Australia. He also has a Graduate Certificate in Mineral Economics from the Western Australian School of Mines.
What they do
Neometals is an Australian company that extracts and processes advanced materials and minerals for battery recycling. The firm currently has three key projects underway, one of which is a joint venture with the SMS group. The project, named Primobius GmbH, recovers materials such as cobalt, lithium, manganese and nickel from lithium-ion batteries. The company's proprietary technology is currently patent pending. Another core project of Neometals is the option to set up a joint venture with Critical Metals Ltd to recover vanadium in Scandinavia. Early feasibility studies indicate attractive economic outcomes, supporting the undertaking of the project. On the other hand, the Barrambie titanium and vanadium project is a wholly-owned project in Western Australia that focuses on upstream industrial minerals. The project has the advantage of containing one of the largest vanadiferous-titanomagnetite resources in the world.
Apart from its three core projects, Neometals also jointly owns a patented technology used to purify and electrolyse lithium chloride solutions and produce lithium hydroxide for the battery industry. The technology enables lithium hydroxide production at a lower cost and produces fewer emissions than conventional processes.
Previous recent / upcoming IPO reviews
New UK IPOs 16/02/22 | Artemis Resources Ltd ARV, Clean Power Hydrogen plc CPH2, Hercules Site Services plc HERC, Strip Tinning Holdings plc STG
New and upcoming UK IPOs 2022 | i(x) Net Zero, Superdielectrics, ATOME Energy, Recycling Technologies, Carbon Air, Facilities by ADF
New and upcoming UK IPOs: Windward, 4GLOBAL, Ondine, LADbible
New UK IPOs October 2021: Oxford Nanopore, Made Tech, Peel Hunt, GreenRoc Mining, Net Zero
Have you taken the plunge into any recent IPOs this month? We'd love to hear from you in the comments section below.
This article is for educational purposes only. It is not a recommendation to buy or sell shares or other investments. Do your own research before buying or selling any investment or seek professional financial advice.