In this article, we will introduce 8 recent IPOs listed on the LSE – AJAX, ARA, HAMA, FINS, 1SN, NEOA, ONDO, RCGH.
Ajax Resources plc
Aura Renewable Acquisitions plc
Hamak Gold Limited
Financial Acquisition Corp.
First Tin plc
New Energy One Acquisition Corporation plc
Ondo InsurTech plc
RC365 Holding plc
Ajax Resources plc | (LSE : AJAX)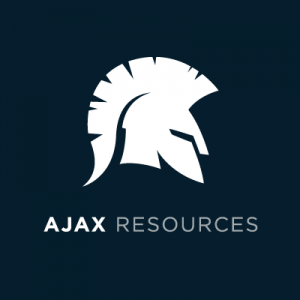 Opening date 7 April 2022
Issue Price 4p
Market Cap £2.39m
Ticker AJAX
At the helm Ippolito Ingo Cattaneo
Cattaneo is one of the founding members and CEO of Ajax Resources with experience in finance and oil & gas. He began his career at Standard Chartered Bank, working on loan syndications. Prior to founding Ajax, he was at Zenith Energy, an energy and production company listed on the LSE, where he worked as Business Development and Investor Relations manager for five years. During his time at Zenith, he assisted the company in reaching development goals in various jurisdictions, including Italy, Tunisia and the Republic of Congo. He holds a bachelor's degree in History from the University of Bristol.
What they do
Ajax is a special purpose acquisition company (SPAC) that focuses on acquiring a company or asset(s) in the energy and natural resources sectors. Specifically, the firm intends to seek out exploration and production assets in stable low-risk markets. The company was founded by its three directors, Ippolito Cattaneo, Michael Hutchinson and Luca Benedetto, who own about 27.84% of the company. Given the board's immense experience and networks in the natural resources space, Ajax aims to take an active approach in the operations of the target.
In terms of the company's strategy, Ajax will be acquiring onshore redevelopment projects with confirmed reserves and the capability to generate positive cash flow within a year. Ajax will be involved in the direct management and operations of these bypassed pay assets to maximise shareholder value.
Aura Renewable Acquisitions plc | (LSE : ARA)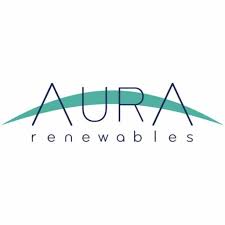 Opening date 8 April 2022
Issue Price 10p
Market Cap £1.52m
Ticker ARA
At the helm John Croft
John Croft acts as the non-executive chairman of Aura. He holds an array of international experience in technology and financial service sectors. He career covered numerous positions such as chairman and non-executive director in public and private companies.
Currently, he serves as the executive chairman and a member of the audit committee at Jade Road Investments Limited, an investment firm listed on the London Stock Exchange. He is also a non-executive director at a cobalt and nickel production company, Brazilian Nickel plc and at the SPAC, Global Rock Global plc. Furthermore, he is a managing director at Croft International Partners Ltd., a corporate advisory firm that helps international companies access the London capital markets.

What they do
Incorporated and headquartered in the UK, Aura is a SPAC whose objective is to buy one or more targets in the sphere of renewable energy. The company is backed by Harmony Capital Investments Limited, a pan-Asian special situations investment firm focused on middle-market companies.
Aura aims to capitalise on the global energy transition, as it projects a compound annual growth rate of 8.4% in the global renewable energy market till 2030. The firm is looking for assets and businesses with rapid growth capabilities in the supply chains of wind, solar, biomass, hydropower, carbon capture, waste management, smart grids and green hydrogen. Potential targets span across the value chain, from raw material procurement, power generation, energy storage to recycling.
Aura's strategy is based on a blend of strategic acquisitions and organic growth. The firm will leverage on its board's extensive experience in the renewable energy market to access opportunities in both mature and growing markets. Aura aims to be actively involved in the management of its initial acquisition.
Hamak Gold Limited | (LSE : HAMA)

Opening date 1 March 2022
Issue Price 10p
Market Cap £1.93m
Ticker HAMA
At the helm Nicholas Karl Smithson
Smithson is the executive director of Hamak Gold. Having worked in senior management positions at DeBeers, SouthernEra Resources, Mano River Resources, he has more than 30 years of experience in the resources industry. Since 2018, he has also served as the CEO of Stellar Diamonds plc, a diamond company specialised in exploration and mining in West Africa.
He is a graduate in Geology at Kingston University in London and has an MBA from the Graduate School of Business in Cape Town.
What they do

Hamak Gold is a Liberia-based gold mining company. Hamak Gold believes that Liberia presents a substantial investment, seeing that the nation has received increasing interests in recent years but is still under-explored than other neighbouring countries in the region.
The company's two primary mineral exploration licences are Nimba and Gozohn. Both licenses have a history of intensive artisanal mining, suggesting potential bedrock gold sources. The Gozohn licence has an area of 766 km2 while the Nimba licence is of 986 km2. The firm also has the option to obtain five another licences in Liberia, including Lofa, Fasama, Cestos, Sinoe and River Gee, which amounts to a total area of 4,964 km2.
Exploration activities in two key areas for the Gozohn licence have been carried out and the licence is said to possess greenstone belts similar to the ones at Kokoya, a nearby premium gold mine run by MNG Gold. Gold assay and multi-element analyses for the soil samples collected are now taking place. As for the Nimba licence, Hamak Gold announced that exploration work will begin shortly. The Nimba site is positioned on the same deformed greenstone belt as the Gozohn licence.
Financial Acquisition Corp  | (LSE : FINS & FNWR)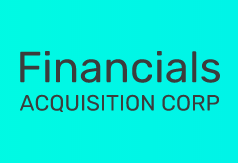 Opening date 8 April 2022
Issue Price 1000p
Market Cap £191.7m
Ticker FINS and FNWR
At the helm William Allen
William Allen is the CEO of Financials Acquisition Corp and has more than 20 years of experience in capital markets and the insurance industry. In 2020, he founded WFSA Capital, an advisory boutique focused on the insurance industry. Previously, he was a managing director at the investment bank KBW. Before joining KBW in 2012, he had his stints at Macquarie Group, Fox Pitt Kelton and Bear Stearns respectively. He holds a Bachelor of Economics and Statistics from University College London.
What they do

Financials Acquisition Corp is the UK's first SPAC that is focused on the insurtech industry. The company was set up by FINSAC LLP. Although the company is open to businesses in the international market, the target will preferably be one that is based in the UK or Europe.
Financial Acquisitions Corp believes that technology will soon bring about a paradigm shift in the financial services industry. Thus, the company intends to capitalise on the sector's transformation by completing business combinations with tech-enabled players. Four types of participants the SPAC will focus on include: insurtech managing general agents, fintech, technology-enabled distribution and technology-enabled players in the London market.
The management team of Financial Acquisitions Corp comprises the founders of FINSAC, William Allen and Andrew Rear, both of whom hold expertise and extensive networks in the insurance industry.
First Tin plc | (LSE : 1SN)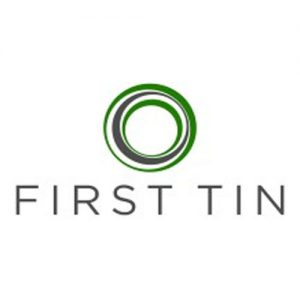 Opening date 8 April 2022
Issue Price 30p
Market Cap £80m
Ticker 1SN
At the helm Thomas Buenger
Thomas Buenger, CEO of First Tin, has spent most of his career at Aurubis AG, a multi-metal company and the world's largest copper recycler. At Aurubis, he was a former CTO and sat as a non-executive chairman of the board. During his time there, he worked in various jurisdictions, including Bulgaria, Germany and Italy. Before spending sixteen years at Aurubis, he worked at the compound semiconductor substrate supplier, Freiberger Compound Materials for nine years.
Buenger studied nonferrous metallurgy at the Saint Petersburg Mining Institute. He received a Doctor of Engineering at the Freiberg University of Mining and Technology.

What they do
First Tin is a sustainable tin mining developer, with its two projects being a zero-waste mine in Tellerhäuser, Germany and a zero-carbon footprint open pit mine in New South Wales, Australia. The firm's edge stems from its emphasis on sustainable conflict-free supply, which is vital in abiding by legislations often required by the green transition. The firm's ability to conform to ESG standards stands out among competitors in artisanal mining from jurisdictions such as China, Indonesia, Malaysia and Myanmar.
Tin is a fundamental material often used for soldering in electrical connections and the equipment of green energy. The annual demand for tin is estimated at 380,000 tons and is going to be bolstered by the transition towards renewable energy and electromobility. First Tin owns a total of 143,000 tons of tin, with the 2nd largest underdeveloped tin resource in the world. The two sites are expected to begin production in 2025 and to supply 6,000 tons annually. First Tin also envisages that with the nearby undeveloped ore bodies, up to 10,000 tons can be delivered each year by 2030.
New Energy One Acquisition Corporation plc | (LSE : NEOA)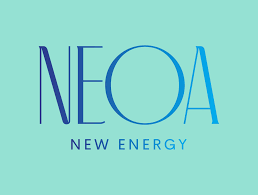 Opening date 11 March 2022
Issue Price 1000p
Market Cap £176.4m
Ticker NEOA
At the helm Sanjay Mehta
Sanjay Mehta is an investor who serves as an executive director at New Energy One Acquisition Corp ("NEOA"). He is the founder of 100X.VC, a VC that invests with India SAFE Notes, as well as a principal at the family office, Mehta Ventures. He is also an investor at Block.one and at CIO Angel Network while sitting on the board of Rainmaker 360, a channel engagement services company.
He holds a B.E. in Electronics at the Shah & Anchor Kutchhi Engineering College. In 2018, he completed the Venture Capital program from the Wharton School's Executive Education.
What they do
NEOA is a SPAC seeking to acquire targets with the potential to benefit from the world's energy transition. Specifically, the company is targeting businesses that are headquartered in or well-connected to Europe to take advantage of the U.K. and E.U. governments' commitment to achieve net zero, not to mention many businesses in the region have shown the initiative to decarbonise. The legal and regulatory requirements regarding carbon neutrality will also continue to buoy the prospects of subsectors involved in the energy transition.
NEOA is sponsored by LiveStream LLC, an investment company and Eni, one of Europe's largest energy companies. The SPAC's management is made up of investors from NEOA and executive leaders with expertise in energy transition. NEOA aims to leverage its executive team's vast experience both in the energy sector and in principal investing to identify opportunities in Europe's energy transition.
Ondo InsurTech plc ONDO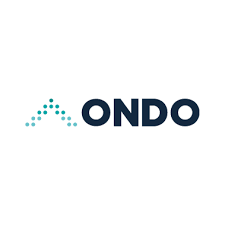 Opening date 21 March 2022
Issue Price 12p
Market Cap £8.2m
Ticker ONDO
At the helm Craig Foster
Craig Foster is the founder and CEO of Ondo InsurTech plc, and previously, of LeakBot from 2016 to early 2022. Before starting at LeakBot, he worked at HomeServe for 7 years in numerous roles, with his last post being Connected Home Director. He also worked at Halixfax as the Head of Marketing, Mortgages and General Insurance, as well as at Procter & Gamble as Global Brand Manager of Head & Shoulders. He is a graduate in Management Studies at the University of Nottingham.
What they do
The IPO of Ondo marks the first insurtech company listed on the LSE. Ondo offers a patented water security system called LeakBot, which monitors small leakages in households by measuring both air and water temperatures. The company is the upshot of a reverse takeover between Spinnaker Acquisitions and HomeServe Labs Ltd.
Users can easily set up the system at home by clipping the device onto the water pipes and downloading the LeakBot app. It provides a simple solution for home insurers to reduce the substantial amount of claims resulted from water damage every year. It is estimated that in the UK and USA, 30% of claims made on residential properties were due to water damage. LeakBot presents an answer to the significant water wastage problem seen in the world.
Globally, 39,000 LeakBot devices have been registered by insurance companies. Some of Ondo's partners include Covéa, Hiscox and SageSure. Hiscox, for instance, provides LeakBot free of charge to all its insurance customers. Ondo is also planning 11 further partnerships with insurers in the UK, Scandinavia and the US.


RC365 Holding plc | (LSE : RCGH)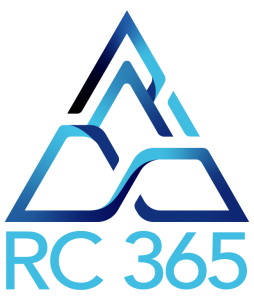 Opening date 23 March 2022
Issue Price 6.2p
Market Cap £10.75m
Ticker RCGH
At the helm Chi Kit Law
Law is the executive director and CEO of RC365. He has 20 years of experience in payment solution and banking. Previously, he worked at DBS Bank as Head of Banking Systems of MoneySwap Plc and Assistant VP of Group Technology and Operations. He also held positions at Standard Chartered Bank, HSBC and JP Morgan Chase. Law has a master's degree in advanced management from the University of Liege and a bachelor of Information Technology from West Coast Institute of Management & Technology in Western Australia.
What they do
Founded in 2013, RC365 is a fintech company with its headquarter in Hong Kong. The company provides payment gateway solutions, IT support and security services in China and Hong Kong. RC365 intends to tap into Asia's increasing demand for cross-border payment services, with a focus on Europe and the U.K.
Its service will target overseas customers who are unable to create an account on Chinese payment platforms such as Alipay, UnionPay and WeChat Pay but would like to complete transactions with Chinese merchants. This means that a UK customer can pay through their Visa account, while the Chinese counterpart will receive the payment through their Chinese platform still.
FC365 is also developing two other products, CatchAR and 'Maid-Maid Matching Platform'. CatchAR is a mobile application for the promotion and branding of catering and entertainment businesses using augmented reality and visual reality technology. Whereas the 'Maid-Maid Matching Platform' allows maids to find prospective employers online without the referral of agents.
The firm plans to upgrade itself from a service provider to further up the value chain as a licensed company. Majority of the proceeds of listing will be used for license application, as well as marketing and the establishment of a development centre.
Previous recent / upcoming IPO reviews
New & upcoming UK IPOs 16/03/22 | CleanTech Lithium Plc, Neometals Ltd NMT |
New UK IPOs 16/02/22 | Artemis Resources Ltd ARV, Clean Power Hydrogen plc CPH2, Hercules Site Services plc HERC, Strip Tinning Holdings plc STG
New and upcoming UK IPOs 2022 | i(x) Net Zero, Superdielectrics, ATOME Energy, Recycling Technologies, Carbon Air, Facilities by ADF
Have you taken the plunge into any recent IPOs this month? We'd love to hear from you in the comments section below.
This article is for educational purposes only. It is not a recommendation to buy or sell shares or other investments. Do your own research before buying or selling any investment or seek professional financial advice.