Elric Langton explores energy, a regular theme across the investment media and looks at different ways to play the green revolution through various companies.
Energy is a regular theme across the investment media and, of course, the investment community. Two battlegrounds are being fought; the cost of energy, which, as we all know, is increasing at its highest rate in living memory. There are a few factors affecting the prices. First, without a doubt, as we are learning, Europe's dependency on Russia for its energy has been directly impacted by the Russian invasion of Ukraine. The mass signing of a record number of executive orders by Biden and undoing the Trump energy strategy made the USA energy-independent and a net energy exporter. The USA imports more Russian energy.
The US administration is banking on new legislation, and incentives for Electric-vehicle/Power industries will pave the way for greener jobs and cleaner energy with government support through secure funding for start-ups and corporations developing green energy, be they battery developers, wind farms or solar if they create and innovate in the USA, rather than outside.
The whole green revolution is throwing up some interesting opportunities, and we are currently at the very beginning of the revolution. There are also several different ways to play the green revolution through various companies, from battery developers, battery recyclers, miners, vehicle manufacturers and power storage.
Energy is Complicated
These days, energy has become far more complicated because green activists have politicised it, and worse still, Environment Social Governance (ESG) also plays a big part in decision making. For example, some ESG focused funds will no longer invest in companies that peddle fossil fuels. The rise of ESG investing—investment focused on environmental stewardship, social responsibility, and corporate governance—in the 21st century has created significant pressure on oil companies. Some shareholders of international oil companies (IOCs) have pressed them to pay closer attention to ESG goals and diversify their business models away from hydrocarbons and other energy sources amid efforts to address greenhouse gas emissions. Unfortunately, this means the big IOCs are showing signs of pandering to the lobbyists, which is not to say this is a bad thing because we must all realise the supply of natural resources for our energy needs is finite, so new ways to develop energy is needed; this is how humans are built – we find ways to evolve, but sometimes some of us feel the need to bully and scream while ignoring our hypocrisy.
So, where better to start with an electric vehicle, or E.V.'s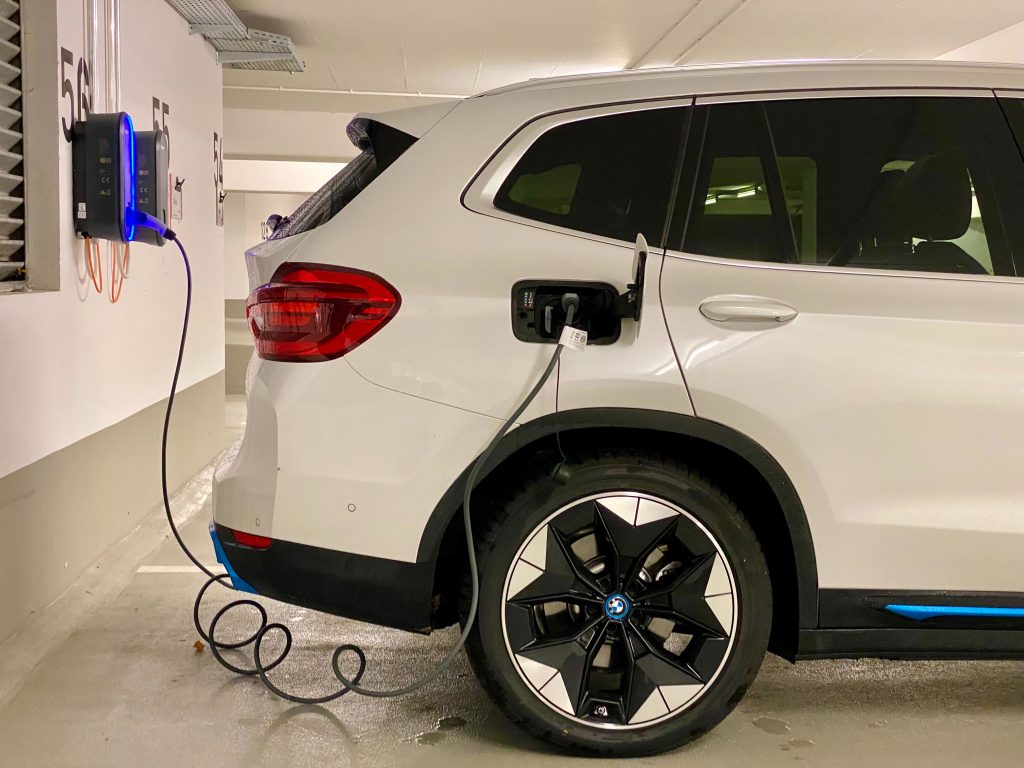 So-called "green metals", Lithium-Ion, Cobalt, and Nickel, are estimated to grow by almost 6x by 2030 and are primary metals for EV batteries and energy storage.
As we know, batteries, even household appliance batteries, cannot be buried in landfill sites; they must be handled with care. However, the great thing about batteries is that they are highly recyclable. For example, c90% of the critical elements such as Cobalt, Nickel and Lithium can be recycled repeatedly. Perhaps this is our best hope in the future reduction of these core elements?
According to Li-Cycle, a battery recycling company, 460,000 tons of lithium-ion batteries are reaching their end of life each year. Furthermore, Li-Cycle estimates that 1.7 million tons of batteries will reach their end of life by 2020, with some estimates at 15 million tons by 2030. Obviously, with the push to EV from ICE vehicles, these figures are only going one way.
Li-Cycle Holdings (LICY)

Founded in Canada in 2016, Li-Cycle recycles lithium-ion batteries. The largest lithium-ion battery recycler in North America went public through a SPAC merger in August 2021. Li-Cycle recycles lithium-ion batteries safely and resells the battery metals. The green metals they collect include lithium carbonate, nickel, manganese, graphite, and Cobalt. However, a financial wealth warning. Blue Orca has opened a short position of Li-Cycle, arguing the business is a near-fatal combination of stock promotion, laughable governance, a broken business haemorrhaging cash, and highly questionable Enron-like accounting, including adopting an accounting approach that is vulnerable to abuse, which also allows the management to mark up the value of its receivables on unsold products and runs the gains through its revenue line.
"As a result, Blue Orca estimates that around 45% of the company's sales are simply receivables on products that had not been sold and not actual revenues." The shares had already lost c23% of their value over the last six months; they are a further 10% down on the Blue Orca report.
Moving away from EV battery power, we switch to the charging point. As expected, the EV boom will continue – subject to power trains becoming too expensive due to rise costs of the metals incorporated in them; the problem remains how do we keep the EV on the road and, more importantly, convenient as a petrol station?
American Battery Technology Company (ABML)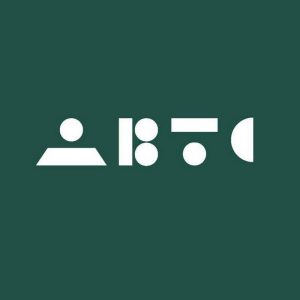 Nevada-based ABML extracts and recycles battery metals like Lithium. Its CEO and CTO, Ryan Melsert, is a former Tesla Gigafactory engineer. ABML's technology avoids high-temperature processing. This ensures over 90% battery material recovery rates, all without toxic waste.
ABML has no revenues to speak of but claims it anticipates it will by Q2 2022. The company is building a pilot non-thermal battery recycling plant in Nevada. The plant should process 20,000 tons annually. In the future, ABML will see 120,000 tons in annual capacity in 2024 and 220,000 tons in 2025. So, depending on your risk-weight appetite and patience, ABML could offer some growth excitement.
Pod Point Group Holding Plc (AIM: PODP)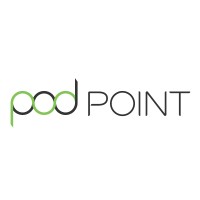 Formerly EDF Energy EV Ltd, Pod Point provides a range of EV chargers and accessories for homes and commercial properties. Compatible with all leading car brands, including Tesla, Audi and BMW, Pod Point EV chargers benefit from the latest technology and are Wifi-enabled, allowing them to be controlled and monitored via the Pod Point App.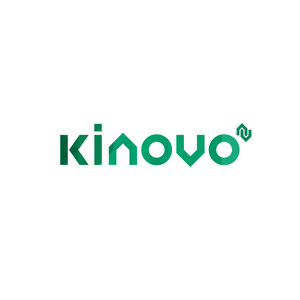 Another company in the same space, but some would argue, a less risky play because it has a more diverse business, is Kinovo Plc is a pure green energy play through a variety of approaches, but the purposes of this editorial, the charging of EV's. Is Kinovo well placed to take advantage of the green revolution? It is too early to say, but there is evidence to support my view it is, which I suspect will involve the installation of EV charging points (EVCP). There is, of course, the government's drive to switch from switch gas boilers to air-source heat pumps, which need specialist contractors to install them properly. Like so many small caps, the shares are had a rocky ride from our 39p coverage, which saw Kino peak at 49p, now 34p.
Applying Logic
The U.K. has about 31 million vehicles, which equates to 236,000 metric tons of Lithium Carbonate. To produce the required U.K. tonnage, every Lithium Carbonate mine would need to feed the U.K. motor industry exclusively with its Lithium Carbonate for a solid 9-months. Are you beginning to see the problem?
You can add Iceland, Belgium, most Scandinavian countries, Germany, and Holland – all committed to banning internal combustion (ICE) vehicles within a decade. In addition, SAE nations refuse public service vehicles, equating to 9.5 banned ICE vehicles. This means we have another energy crisis looming.
For example, Lithium prices for the 12 months from December 2020 to 2021 rose from a tad under $8,000 per metric ton to over $30,000 metric tons. This means the race to all things electric for our roads will get more expensive. So, perhaps investors should also be looking at battery makers such as Panasonic, L.G. or Samsung, as these are Japan's top three global EV battery manufacturers. Panasonic has been a partner to Tesla's long-time. Of course, my preferred investment strategy options would be a mix of EV battery recycling and EV charging facilitators and installers. Still, even these could become redundant as technology improves. For example, will there be decreased demand for E.V. chargers as technology improves with self-charging technology applied to EV'S?
Alternatives, we discussed the ramp-up of the EVs market and a little on the supply chains from mining to recycling EOL batteries. It is worth reiterating this further from the automotive behemoths' estimates as they transition from ICE to EVs.
The USA motor manufacturers and their transition from ICE to EVs
There is a race on now to beat China of all nations, yes, China! Did you know China sold over one million EVs than the USA? OK, that should not come as a shock if you compare the populations that drive. If this is your thinking, you would be wrong – the size of the population has nothing to do with this statistic; China has c300 million vehicles on the road compared to USA's c280 million, so in this context, it is a bit of a surprise China sold one million more EVs than the USA. However, if that little statistic surprised you, the next will likely not be a surprise. Tesla has dominated the EV market, particularly in the USA. This is about to change with the announcement Ford is doubling its investment in EVs and autonomous vehicles. Both Ford and General Motors have pledged to manufacture EVs exclusively by 2035.
GM's 2021 statement claimed to have sold around 6.8 million vehicles under various brands, while Ford sold about 3.9 million cars to dealers and distributors worldwide. In the same period, the European new car market was at its lowest sales volume since 1985, with 11.75 million vehicles — Low emission vehicles took a fifth of the market — almost equal to diesel. Hyundai-Kia, Toyota, and Tesla gained market share, with its Model 3 being the top-selling EV.
So, let us discuss some interesting companies you will not have seen ramped all over Twittersphere.
As we can see, there is a significant shift to EVs, which will prove to be a considerable problem for battery supplies. The USA is stepping up capacity with the equivalent of one Gigafactory every four months to China's one every week. With a production capacity of thirty-seven-gigawatt hours, the Tesla Gigafactory in the United States was the largest lithium-ion battery factory in the world in 2020. LG Chem in Poland.
Contemporary Amperex Technology Co., Limited (CATL) in China also stood as the global leader that year for lithium-ion battery manufacturing, with matching production capacities of twenty-four-gigawatt hours. Contemporary Amperex Technology Co., Ltd. engages in the research, development, production, and sale of new energy and green vehicles' power battery systems and energy storage systems. Its products include power battery systems, energy storage systems, and lithium battery materials. The company products are applied to electric passenger vehicles, electric buses, electric trucks, diversified special vehicles, grid frequency modulation, communication base stations, commercial & industrial buildings and household energy storage. It also supplies integrated product solutions and comprehensive, complete life cycle services to global clients. The Company was founded on December 16, 2011, and is headquartered in Ningde, China.
EV battery Manufacturers & Power Storage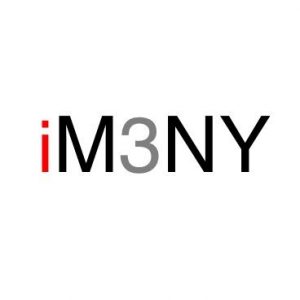 iM3NY is a New York-based independent lithium-ion cell manufacturer specialising in commercialising cell chemistry developed in the USA. It is currently constructing a Gigafactory for its EV batteries. Production from the first manufacturing lines will begin by June this year, with further expansion targeting production exceeding 30 GWh/year within the next few years! Although not listed on any exchange, you can see still exposure via Australian listed Company Magnis Energy Technologies Limited (ASX: MNS) (HAM: U1P) (OTCMKTS: MNSEF), which owns 60% of the issued shares capital.
iM3NY Chairman Dr Shailesh Upreti commented, "We are constantly having groups reaching out to us to supply our batteries; these groups include some of the biggest EV manufacturers globally. They realise the importance of a non-China supply chain and nickel and cobalt-free battery."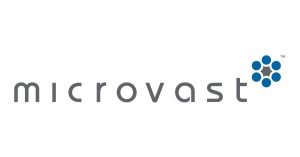 Microvast, Inc. (NASDAQ: MVST ) is a battery manufacturer founded in 2006 and headquartered in Houston, Texas, but do not allow this to fool you – it is a Chinese company that operates manufacturing bases in the United States, China, and Germany.
Microvast makes lithium-ion batteries for electric vehicles and energy storage systems. Microvast has developed a broad range of products covering many market applications, including electric vehicles, energy storage, and battery components, by integrating the process from raw material to system assembly.
The Company has just launched what it believes is the next-generation battery technology for commercial vehicles – two new lithium-ion battery cells to its product portfolio and upgraded Gen 4 battery packs.
The Company explains the new 48Ah and 53.5Ah NMC Li-ion battery cells were specifically designed to meet diverse technical requirements for powering commercial and speciality vehicles, where optimal battery design is challenging due to inherent trade-offs between power and energy inputs. In addition, both new pouch cells are available in the exact dimensions and can be integrated into Microvast's new Gen 4 battery packs.
Hopefully, I have given you some initial material that may tempt you to research further any of the companies I have mentioned. Now, Microvast Inc is of particular interest to me. More research is needed, despite potential geopolitical issues that may come to pass if the USA and China turn up the heat on each other. It is a real shame iM3NY is not listed in its own right, though I guess the potential for this in the future is a possibility.
The next installation will be mining companies with attractive in Lithium, Cobalt and Nickel. I have my eye on three, but my gut tells me recycling could be the more intelligent move. However, the choice is limited because, for the time being, the most promising recycling company, Redwood Materials, is not yet listed on any exchange, but I do believe this will change.
Ioneer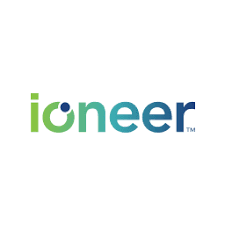 It is an Emerging Australian Lithium-boron producer ioneer (ASX: INR). The Company spent December 2021 preparing its wholly-owned Rhyolite Ridge Project in the United States closer to development. Rhyolite Ridge is a large shallow, lithium-boron deposit located close to existing infrastructure.
The Company had put $96 million in financing in place last October when it welcomed Sibanye-Stillwater with a strategic placement following the establishment of a joint venture to develop the project.
The Rhyolite Ridge project is an integral part of the US electric vehicle supply chain. It is something the US government sees as critical to its security and, of course, part of the green policies it has put in place. I may have whined a little about climate change, but even so, even I accept there is no point in trying to ignore the tide coming in and hoping it doe not spoil the picnic.
The Company is expected to take advantage of the United States Department of Energy's (DOE) Loan Programs Office after inviting ioneer into the due diligence process following ioneer's application in early 2021. ioneer duly accepted the invitation – if it is successful, the financing could help with the development of Rhyolite Ridge, which is expected to produce 22,000 tonnes per annum of lithium carbonate/hydroxide and 174,000tpa of boric acid. To put this into perspective, this tonnage would make it the largest lithium and second-largest boric acid producer in the US.
In a definitive feasibility study completed in April 2020, an estimated US$785 million would be required to develop Rhyolite Ridge.
The Company said its ore reserve stood at 60 million tonnes, with around half of that reserve defined as "Proved". It was also noted that Boron grades increased by 26% in the total Ore Reserve and 146.5 million tonnes of lithium.
Mine life is forecast at 26 years to generate annual revenue of US$422 million and earnings before interest tax depreciation and amortisation of US$288 million.
The DOE's advanced technology vehicles manufacturing loan program currently has $17 billion in authority that can be used to finance critical materials projects that fit its criteria of reinvigorating, advancing, and transforming America's energy infrastructure.
Ioneer says, "This potential debt financing follows our announcement of a joint venture with Sibanye Stillwater to fund the equity portion of the project."
ioneer plans to be produced from the project in the second half of 2024, so patience is required, and perhaps an opportunity to scale in slowly, as I intend.
For transparency, I own shares in Morella, Ioneer, Lake Resources, and Core Lithium, all listed on the Australian ASX. I also have a holding in AIM-listed Atlantic Lithium
Elric Langton of Small Company Champion
This article is for educational purposes only. It is not a recommendation to buy or sell shares or other investments. Do your own research before buying or selling any investment or seek professional financial advice.