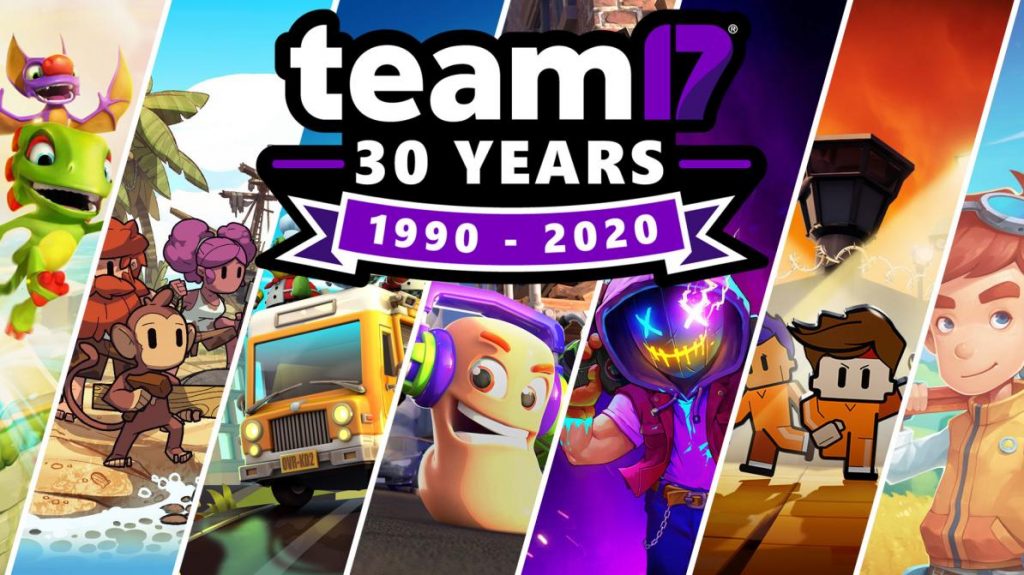 Richard is thinking about joining computer games developer and publisher Team17 as a shareholder. It would be a bold decision, but he would rather invest in Team17 shares than the closest alternative, Frontier Developments.
The first thing that attracted me to Team17 was the financials. The second thing was the chief executive.
That is because before I start investigating businesses, I need to believe they are distinctive in a good way:
There must be something unusual about what they do and/or the way they do it
They must be capable of earning good profits without recourse to debt
Getting in with Team17
My "in" with Team17 was its financial performance and various interviews with its chief executive. To summarise, she is one of the founders of Team17, and she comes across as straightforward yet quirky. I can believe she has shaped a special business. But I need to reassure myself that she has.
Gaining a high-level view of the financial statistics is easy of course, because we have SharePad. I will share a few tables with you, so you can see why I think the numbers are propitious.
Working out what makes the company different is where industry knowledge would come in helpful.
Unfortunately Team17 is a computer game publisher and my experience of computer games ended on a high when I won a Space Invaders championship in a fundraising event at my school in partnership with my Dad (who obviously misspent his middle age).
One way to bootstrap our knowledge is to make comparisons between the target company and another similar company. It will not tell us everything, but it will certainly tell us something.
Team17 versus Frontier Developments
An easy way to find listed competitors in SharePad is to find out what subsector the target company is classified in, and peruse the list of companies in the same subsector.
Team17 is classified in Electronic Entertainment, and surprisingly, because I thought there would be dozens, I can only find one other analogous company. UK-listed Codemasters was acquired by US games giant Electronic Arts earlier this year, so perhaps there has been consolidation in the industry.
The analogue I have chosen is Frontier Developments, and we are in luck, because Maynard has scrutinised the company's financials, which gives us a head start.
Memorably, he started his article by saying "Frontier's accounting looks rather questionable and the near-£800 million market cap seems completely mad," which put me off the company. Today its market capitalisation is over £1 billion!
But I have also read an article by Phil Oakley, formerly of this parish now of the Investors Chronicle, that was more relaxed about Frontier Development's accounting (subscription required unless you Google 'Phil Oakley Frontier Developments' and click on the first result).
The accounting issue in question is capitalised development expenditure. This is where companies treat the costs of developing a product (programmers salaries if it is a computer game) as an asset rather than an expense, amortising the expense gradually over time in the same way companies depreciate physical assets over their useful lives.
The problem is machines have a precise cost, and usually we can agree on their useful lives. With intangible assets there is much more room for creativity, which is why cowards like me steer clear of companies where accounting profits stray too far from cash flows, and brave analysts like Maynard and Phil stick their necks on the line.
Team17 shares: Return on capital
Cash flow is much harder to fudge, and that is why I am starting my comparison with Cash Return on Invested Capital (CROCI) rather than Return on Capital Employed (ROCE), which uses profit as its measure of return:

Team17 has a short financial history in SharePad because it floated in May 2018, but it has got off to an auspicious start earning consistent returns of about 20%.

At Frontier Developments, returns have been lower and more choppy. It achieved a 20% return on capital in 2019, but that was the only one of the four years.
This difference is probably due to the two companies' strategies.
They have taken advantage of the digitisation of game distribution in (mostly) opposing ways.
Publisher or Developer?
Over the last decade or so, publishing games has become much easier for games developers as the retail distribution of boxed products has given way to streaming platforms like Steam, for personal computers (as I write this article 5,719,729 gamers are playing on Steam), and the various games console platforms (PlayStation, XBox, and Nintendo).
New cloud-based platforms from Google and Amazon mean gamers can play games irrespective of their hardware.
Frontier Developments switched its business model from being predominantly a gun for hire, developing games for the big games publishers, to developing and publishing its own games.
Team17 became a publisher. It launched an indie label in 2014, and has reduced the amount of games it develops to 21% of the total by revenue currently. The other 79% is earned helping many, often smaller games developers to polish their programs, publish them on the big gaming platforms, and market them.
In other words it uses its own software and marketing teams, and its relationships with the platforms, to improve and promote other developers' games.
Notably in August last year, Frontier Developments launched two third party games and became a third party publisher, but for now Team17 is mostly about publishing other third-party games and Frontier Developments is mostly about publishing its own.
Frontier Developments is paying developers lots of money to code new games, which is depressing CROCI, but may well pay off if the games are successful and it bags most of the returns for itself.
Team17's financial involvement and technical input into its partners' games varies, but it will have to share the returns from the games. It is "capital light", which means it can grow without heavy investment and this is desirable because heavy investment is risky. It may not deliver the expected return.
Blockbuster or indie?
It also means Team17 can publish more titles. The company is not reliant on blockbusters, but lots of smaller successes, which is also less risky.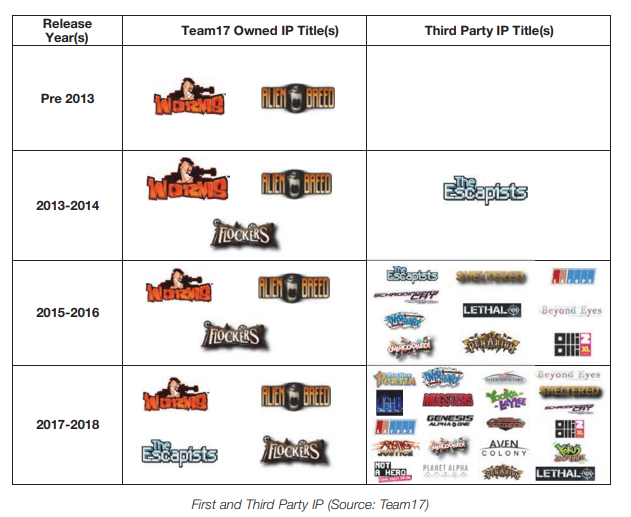 Team17 is focused on the larger number of lower profile games populating the indie sector, which is also a low risk strategy because the investment is smaller and it has a far greater pool of potential titles to support.
In the gaming world big budget blockbuster games are known as AAA games, which is where Frontier Developments has its sights set.
In Team17's most recent annual report, Debbie Bestwick says:
"AAA is absolutely not where we want to play. It carries significant financial risk and exposure. Our indie portfolio model is at the heart of the business and culturally Team17 is a premium indie business, it's very much in our DNA."
As an investor, I favour companies that develop their own intellectual property, but I also recognise companies can use their "know how" to help enable other companies.
In some ways Team17's enabling strategy reminds me of retailer Next, which I described last week. Both companies are using their capabilities to help other brands as well as their own.
Frontier Foundry, Frontier's new label, is perhaps an endorsement of Team17's business model, but it also shows that successful business models attract copycats, a fact acknowledged in Team17's annual report.
It claims its "secret sauce" is not easy to replicate and constantly evolving. Potential sources of competitive advantage are its back catalogue and its "Greenlight" process for sourcing, evaluating and signing off potential games.
The evolution of these advantages depends on the company's culture. The fact that the company treats third party developers like its own "Teamsters" is a good sign. So is its emphasis on staff development and promotion.
Team17 shares: Investment or speculation?
While I think Team17 is a lower risk yet still potentially high reward opportunity relative to Frontier Developments, it too would be something of a gamble at the current share price.
Judging by the usual valuation ratios it is nowhere near as pricey as Frontier Developments, but it would still have to grow strongly to justify these multiples:

Since Team17 has only a seven-year-old business model (though admittedly much more experience in the computer games industry) and a three-year history as a listed company, it may still be too racy for the likes of me.
Now I have found and verified my "in" though, I plan to follow it and learn more.
Richard Beddard
~
Contact Richard Beddard by email: richard@beddard.net or on Twitter: @RichardBeddard
Will you be joining Team17? We'd love to hear from you! Let us know in the comments section below
This article is for educational purposes only. It is not a recommendation to buy or sell shares or other investments. Do your own research before buying or selling any investment or seek professional financial advice.