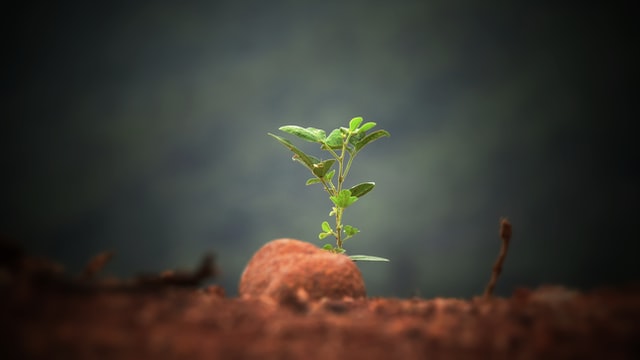 I was at lunch this week with some trader friends, discussing the market and the various strategies you can use to make money.

We came to the agreement that in the small caps space, having an informational edge is definitely an advantage.
Knowing what you own and why you own it is one of Peter Lynch's principles. Mr Lynch is the King of multibaggers and ran Fidelity's Magellan fund for 13 years achieving a 29% CAGR.
This is impressive given that he owned hundreds of stocks. But Peter was resolute in that doing your own research could put you ahead of the 'street' (Wall Street).

The UK small caps market is left alone by many funds because the liquidity is poor and the market caps are small. That means the majority of secondary dealing is done by people like us.
This means the playing field is fairer. Institutions have squadrons of suits poring over each business unit's cash flows with their fancy calculators and excel sheets.
My own approach is primarily based on technical analysis.

When to buy

I won't buy a stage 4 downtrending stock, because I don't gamble that I'm printing the bottom. Even if I did believe the stock was materially undervalued – what's to stop it becoming more undervalued?
I won't buy stage 1 stocks unless I have a great reason to do so as stocks can trend sideways for long periods of time. Opportunity cost is a real cost, and holding a stock that is going nowhere can be frustrating and also distracting.
Mark Minervini focuses primarily on technical analysis too and also looks at fundamental factors such as revenue growth and earnings growth.
In recent months, I've also started looking at the fundamentals of a company in more depth, so long as the trend is in an uptrend.
I believe that it's possible to know more about a company than most people, which gives you the information you need to decide if the company is a worthy buy.
Here are two stocks I intend to look at in more depth.
Petroneft Resources (PTR)
Petroneft is an oil producer that operates in Russia. That means there is legitimate cause for concern. Companies that operate in jurisdictions that are unpredictable often trade at a lower valuation multiple to peers as this concern is discounted in the price.
We can see from the chart that since 2011, the price has not been terribly kind to shareholders.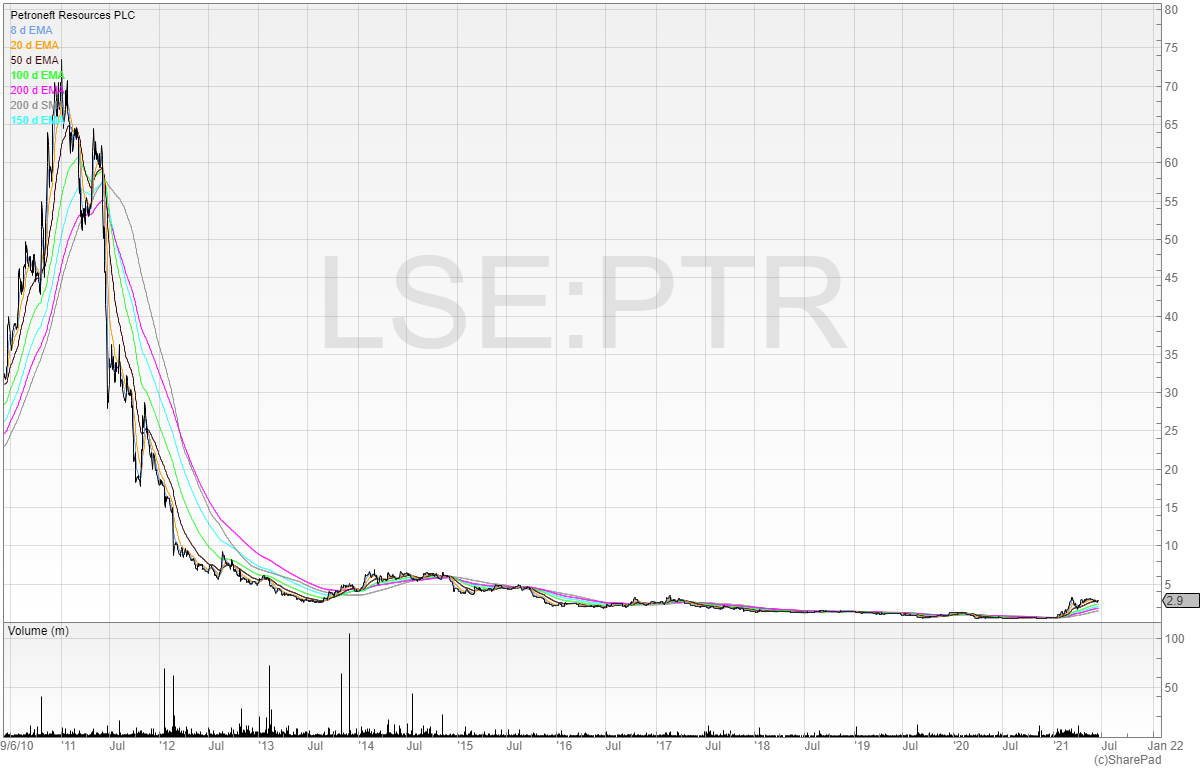 Only by stripping out the major high do we see a real indication of how the stock has traded in recent years.
Here's a more recent chart.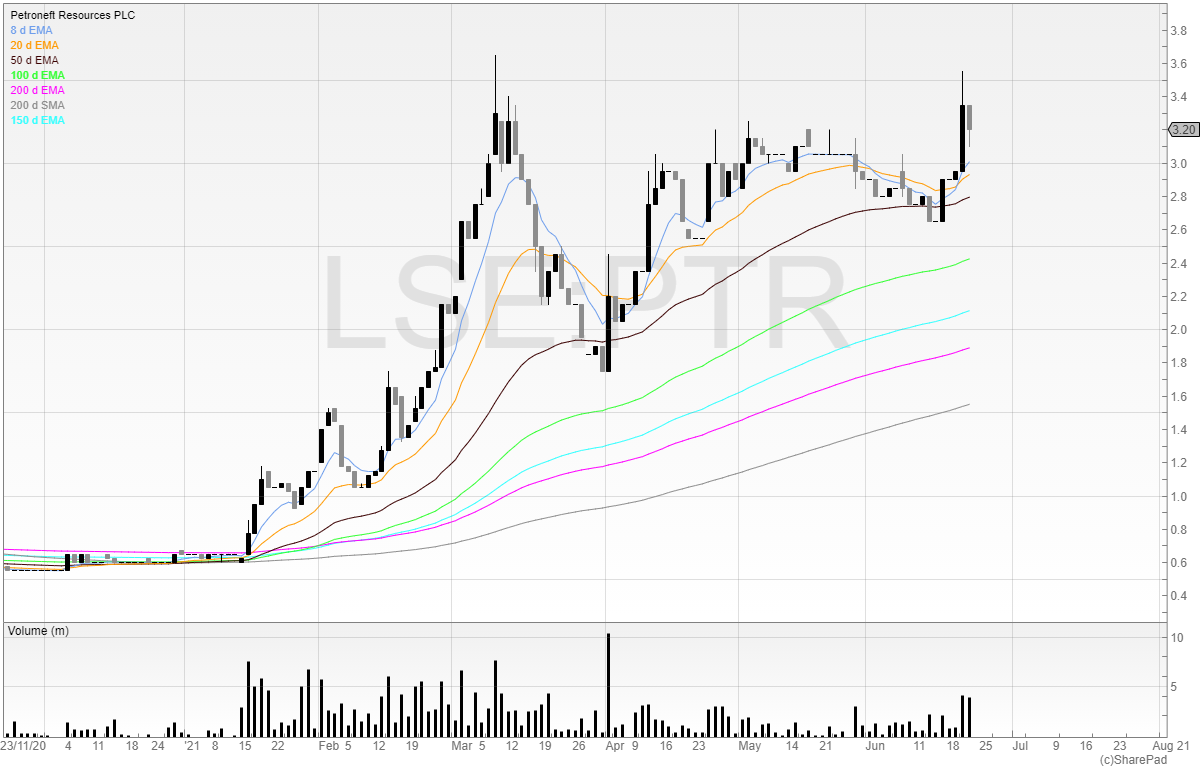 We can see that since the middle of January there has been a surge in high volume days which has seen the stock increase several-fold.

Many traders would be happy to ignore this company now – assuming that because the company has gone up so much it won't go higher.

But this is one of the biggest mistakes anyone involved in stocks can make. The upside on stocks is limitless – and often the best performers are the ones that have already shown outperformance.
Therefore, I think Petroneft is worth investigating further.
The Final Results show that the company was producing an average of 1,562 bopd (barrels of oil per day).

The current oil price is $74 but we have to minus the company's operational cost per barrel of $12.39.

Let's say $70 – $13 gives us $57 per barrel, meaning the company is bringing in $2,671,020 per month (30 days) in operating profit.

I have no idea about the tax situation, but we are told that the "strong operational performance, combined with the improving oil price, has significantly improved the finances of the Company which has enabled the Company to fund construction of the all-season road and re-entry of the Ledovoye L-2a well without the need to call down agreed financing arrangements with Alexandrovskoye Refinery."
This reads to me as so long as the variables stay as they are or get better, the company won't need a cash call.
If the company can crack the 3.4p level on the chart I intend to add to my position.


Phoenix Copper
Here's another stock that looks to be in an early stage 2 trend.

Phoenix Copper is a mining company based in the USA.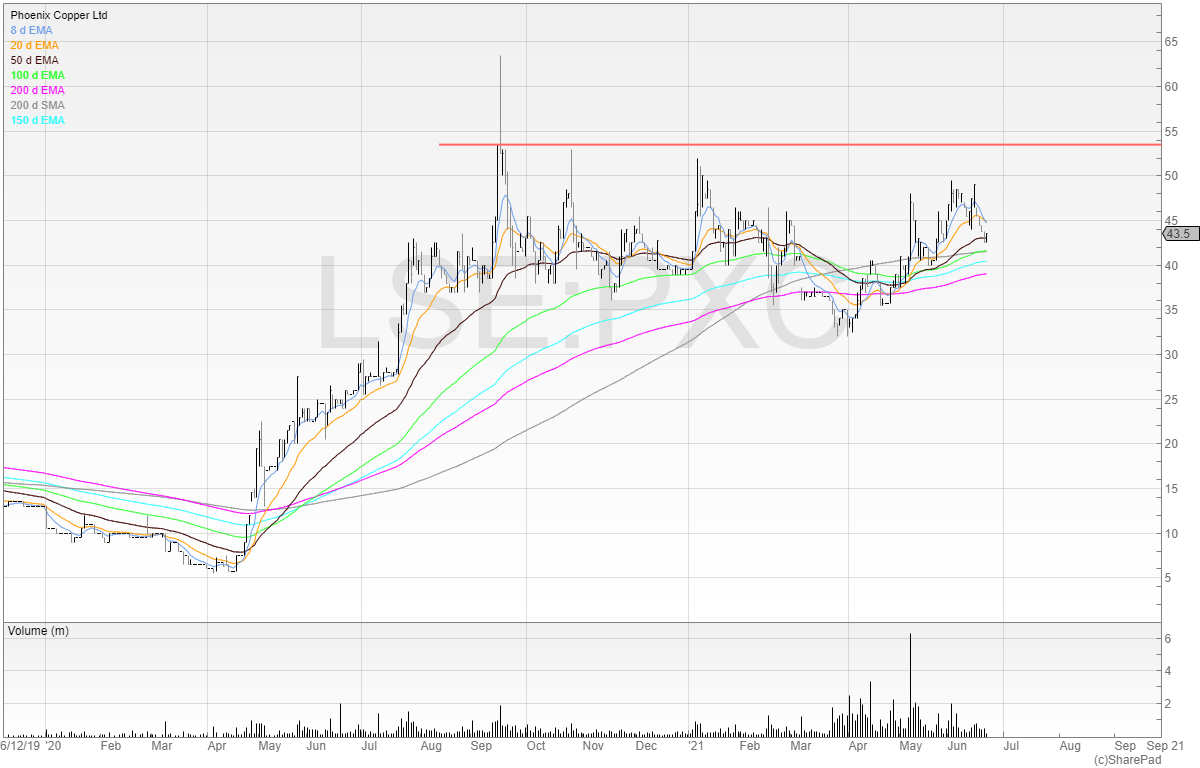 We can see a similar looking chart. Volume increasing heavily from May 2020 and a surge in the price.

Management conducted a placing at 35p in April and this has taken some digesting.

However, it should see the company through to first production now.
I hold no position currently and I'm happy to wait for the price to consolidate a little longer.
Let people get chopped up for now, and wait until a clear break to go long and try to capture a trend.

I hold a long position in Petroneft Resources.

Michael Taylor
Buy the Breakout trading newsletter available at: www.shiftingshares.com/newsletter
Twitter: @shiftingshares

Do you lean more towards fundamentals or technical analysis? We'd love to hear from you in the comments section below
This article is for educational purposes only. It is not a recommendation to buy or sell shares or other investments. Do your own research before buying or selling any investment or seek professional financial advice.