The stock markets are down drastically. But some hedge funds are performing well. Alpesh Patel OBE asks how are they managing it, and is there anything the private investor can learn or copy?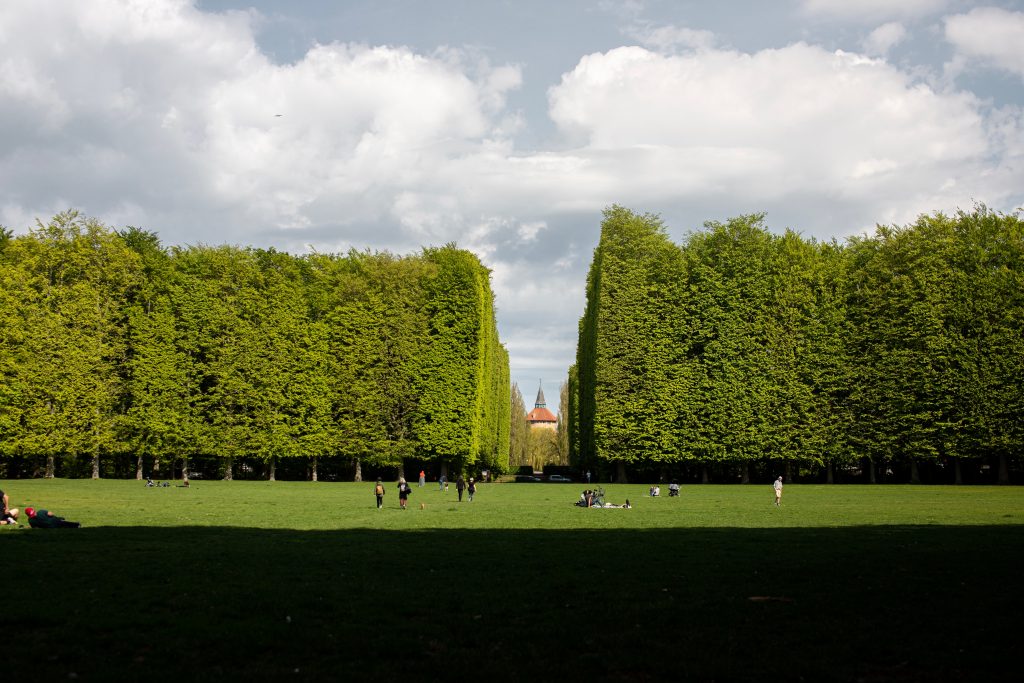 I believe in copying. When I wanted to be a hedge fund manager, I interviewed, so I could copy some of the world's leading traders for my Financial Times book – the Mind of a Trader (you can download a copy from www.trading-champions.com ) and when I launched by hedge fund years later my team and I copied the structure of the time – Cayman domiciled, equity long/short with a focus on trend following because that is copying and riding the trade moves of others. Now as I prepare to give my first Summer School (www.alpeshpatel.com/spain) since before I launched that fund, I am teaching people to copy what I've learnt.
So what might we learn and copy from what hedge funds are doing presently?
While the markets have felt the effects of inflation, Ukraine, and the Fed, some hedge funds have posted strong returns. We examine some of the best performers to figure out what they are doing right.
The bear market has meant that equity-based funds are down about 5% this year. However, Ray Dalio's Bridgewater Associates are up 32% in 2022. The secret to their big performance is shorting European equities, like Adidas and the software company BASF.
In a stock market that has seen steep drops, it's no surprise to see shorting as a winning strategy. BlackRock big gun Alistar Hibbert has shifted his portfolio recently to benefit from falling prices.
Some more funds are banking on others' failure, including bets that merges or takeovers will unravel. For example, Elon Musk's Twitter takeover, Apollo's purchase of Tenneco, and Nielsen's purchase by Elliot & Brookfield could all generate big wins if they fall through.
Two macro hedge funds that have enjoyed stellar years are Haidar Jupiter (170%) and Odey European Inc (114%). These types of funds benefit from large-scale national economic events, and the widespread uncertainty and volatility of 2022 have helped them thrive.
Odey needed a good year. Their 110% gains this year have wiped out several years of losses. Combined with a 54% rise last year, investors who stuck with Odey through the dark times are reaping their rewards.
Rokos Capital, down 26% in 2021, is another macro fund that has benefited from inflation, increased interest rates, and disruption in the commodities markets.
Other big performers in H1 have made big bets on the Energy sector, including BGF World Energy D2 (+39%) and Schroder ISF Global Energy Z Acc EUR (35%).
Some quant funds are enjoying a renaissance after years of poor performance. BH-DG Systematic is up this year after betting against government bonds.
What moves are hedge funds making?
Overall, most hedge funds are cutting exposure to the equity markets — which has hurt the S&P 500. Reports suggest that funds that trade with some of Wall Street's biggest banks — including Morgan Stanley, JPMorgan Chase, and Goldman Sachs — are all getting out of stocks in one of the most significant sell-offs since the pandemic.
Some of these exits will include crypto markets, which have been beset by crashes leading to liquidations.
Tech-focused funds like Tiger Global and Brad Gerstner have been struggling. Indeed, anyone holding Growth stocks will have felt the force of the markets in 2022, with Uber, Meta, Microsoft, and more down heavily. However, Coast Capital's Engaged fund has thrived by targeting businesses with low valuations and share prices.
Which hedge funds to keep an eye on for the future?
Rising interest rates will end an era of "cheap" money. For some funds, a situation where the markets make more sense will lead to opportunities. Some funds suggest this is because we have reached the "latter stages of the economic cycle" — i.e., a stage where stock picking beats following the market.
Of course, there are other things to consider if you're looking for funds to follow. On average, funds operated by ethnic minorities tend to outperform all-white firms. Finally, if you're looking to identify the new kids on the block, look no further than the Institutional Investors Rising Hedge Fund Stars of 2022.
How to move forward
As always, investing during a downturn requires patience and a cool head. Value, cash flow, and quality are what investors should be looking out for in equities. Sticking to your investment plan and avoiding timing the market are also sensible strategies.
After years of high-performing stocks like Alphabet, Meta, and Netflix, many hedge funds are diversifying. The most popular stocks have dropped from accounting for 40% to 27% of hedge funds' stocks books.
The plays that worked so well over the last few years have stopped producing results. Shorting stocks and US bonds are back in favor, alongside investment in commodities and Energy.
If you want to get more of my free tools as part of my campaign to teach a million people more about investing then go to www.campaignforamillion.com
Alpesh Patel OBE
This article is for educational purposes only. It is not a recommendation to buy or sell shares or other investments. Do your own research before buying or selling any investment or seek professional financial advice.