We take a look at 9 recent IPOs listed on the LSE over the past month and how they've performed upon opening.
4 Oxford Cannabinoid Technologies (OCTP)
7 Taylor Maritime Investments (TMIP)
GLANTUS HOLDINGS IPO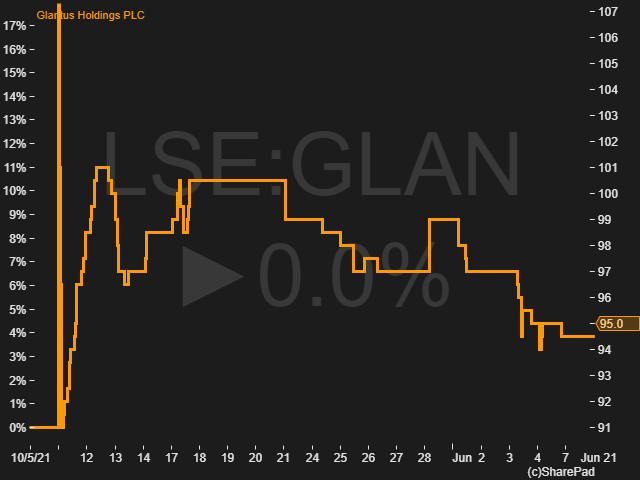 Opened 10th May 2021
Issue price 102p
Current market cap £34.5m
Ticker GLAN
At the helm Maurice Healy
Healy, 62, is a technology veteran with over 4 decades in the industry under his belt. This is his third time bringing a business to market, following ITG, a telecoms company, and Calyx, an IT services outfit, though the latter ended in financial disaster.
What they do
Glantus provides automated and analytical accounting solutions in three areas: Active Accounts Payable Discovery, Intelligent Accounts Payable Automation and Advanced Accounts Payable Analytics. They currently serve over 300 customers across the US, Europe, Middle East and Africa, including Fortune 500 companies and other large multi-nationals.
Between 2019 and 2020, the company's revenues increased over 150% to £7.3m. Broker consensus indicates a possible 46.3% increase in share price, and turnover is expected to be up almost 40% at next year end.
ALPHAWAVE IP GROUP IPO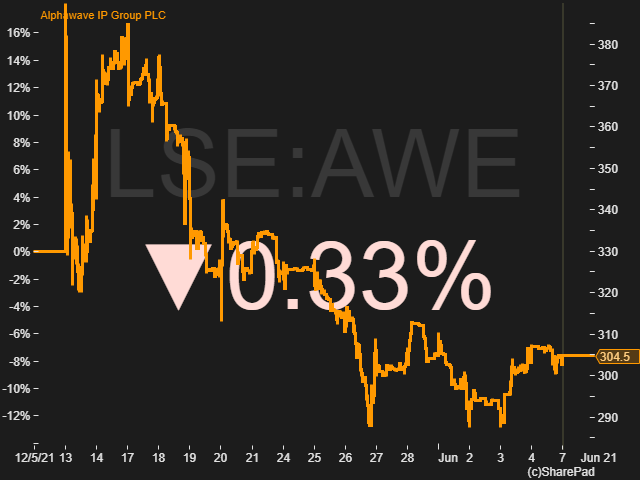 Opened 12th May 2021
Issue price 410p
Current market cap £2.0bn
Ticker AWE
At the helm Tony Pialis
Pialis founded Alphawave IP in 2017 with two co-founders, Jonathan Rogers and Raj Mahedevan. Their previous ventures together included the highly successful Snowbush (PHY IP vendor) which was later acquired by Gennum and Semtech, followed by SerDes IP developer, V Semiconductor, which Intel acquired in 2012.
What they do
Alphawave IP offers connectivity solutions through the manufacture of silicon chips, enabling massive amounts of data transmission throughout their connected infrastructure, establishing new industry benchmarks in performance and power consumption.
The company has been profitable since year one and is growing fast, with a gross margin over 95% in 2020 and EBITDA margin under 54%. The market, currently worth around $500m is expected to grow to $1.5bn by 2025.
CIZZLE BIOTECH IPO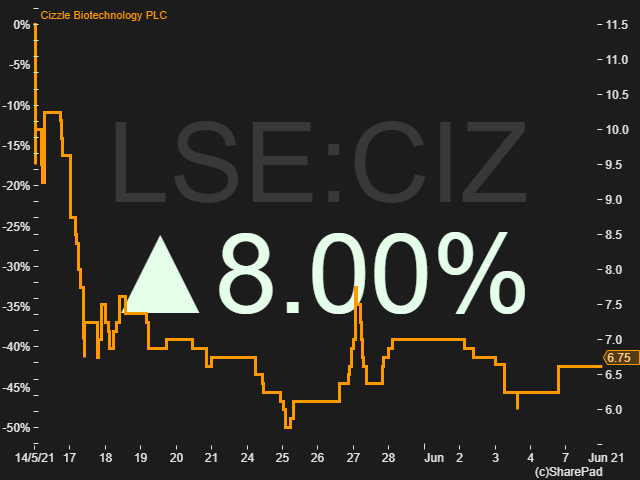 Opened 14th May 2021
Issue price 10p
Current market cap £15.8m
Ticker CIZ
At the helm Dr Allan Syms
Syns, 59, took over the role of Company Director in 2019, after working as consultant or director in a number of other biotech firms, including Fidaux and Nano Lab (the latter now dissolved).
What they do
Cizzle Biotech is working on an affordable blood test that will detect the earliest signs of lung cancer and reduce the need for repeated CT scans. Executive chairman Allan Syms is highly positive about the benefit of this system for patients and health care providers, as well as the commercial possibilities.
A prototype has been developed, but it may take a further two years for the necessary steps to be completed.
OXFORD CANNABINOID TECHNOLOGIES HOLDINGS IPO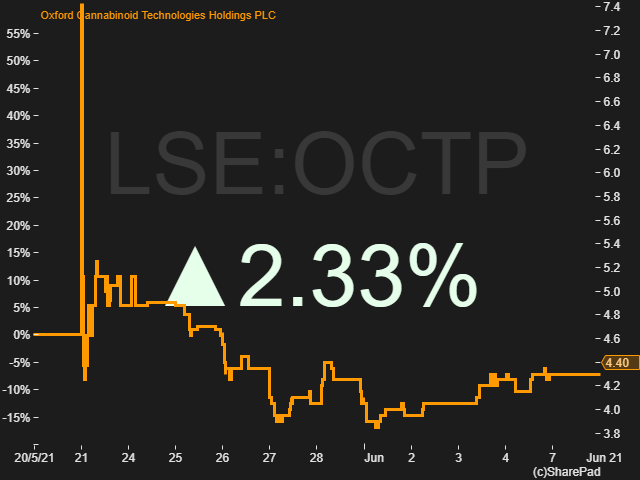 Opened 20th May 2021
Issue price 5p
Current market cap £41.3m
Ticker OCTP
At the helm Dr John Mark Lucas
Lucas, 54, has over 20 years' experience in pharmaceuticals, holding senior roles at Genset, Transform Pharmaceuticals, Silence Therapeutics and Cizzle Biotechnology.
What they do
OCT is working on developing drugs that will alleviate severe, chronic pain using a range of compounds, including cannabinoid derivatives, natural phytocannbinoids and new chemical entities.
While Snoop Dogg has officially endorsed the company, it is expected that the first drugs won't be sold until 2027. However, if the UK government relaxes its regulations, the market could be worth £2bn.
DIANOMI IPO
Opened 21st May 2021
Issue price 273p
Current market cap £99.5m
Ticker DNM
At the helm Rupert Hodson
Hodson, 49, founded Dianomi with two colleagues from Interactive Investor back in 2002. He started his financial career in 1994 and went on to spend 5 years at Interactive Investor, heading up the commercial team.
What they do
Dianomi specialises in native advertising, allowing brands to place adverts that match the format of the platform, and generates revenue per click or per impression. It boasts an impressive client list, including many of the world's largest asset and wealth management companies, and half of the top 10 Wall Street banks.
Total revenue reached £28.4m last year, a compound annual growth rate of nearly 50% over the last five years. Much of the company's business is currently focused in the US, and proceeds from the float will be used to expand operations in the US and across Europe, the Middle East and Africa.
KITWAVE GROUP IPO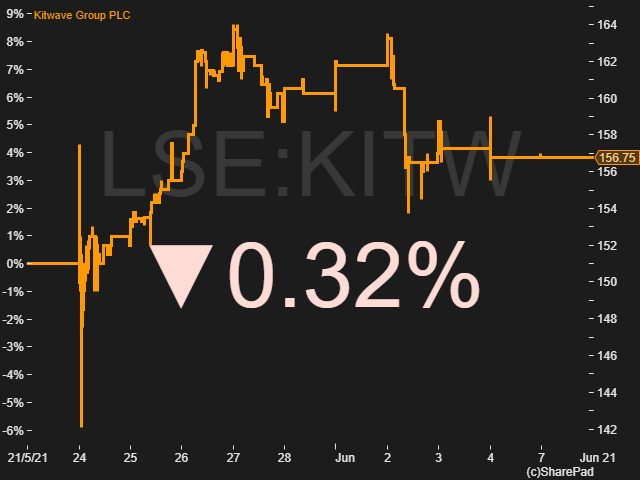 Opened 24th May 2021
Issue price 150p
Current market cap £109.7m
Ticker KITW
At the helm Paul Young
Young, 64, founded Kitwave in 1987, and has overseen its growth in the North East ever since. He has been a majority stakeholder, owning over 50% of the business, though upon admission to the LSE, senior management holdings will amount to less than a quarter (22.3%).
What they do
Kitwave began as a single cash-and-carry in Tyneside and grew steadily over the years until 2011, when private backing sparked rapid growth through the acquisition of ten wholesale distributors around the UK. It specialises in "impulse" products including confectionery, soft drinks, frozen and chilled groceries, alcohol and tobacco.
The company now has 26 depots in its network and employs 1100 staff. At the April 2020 year end, revenue amounted to £399m, and Kitwave plans to continue growing through the same buy-and-build strategy. The market in which it operates was estimated to be worth £26.1bn in 2020, and is expected to grow to £32.6bn by 2025.
TAYLOR MARITIME INVESTMENTS IPO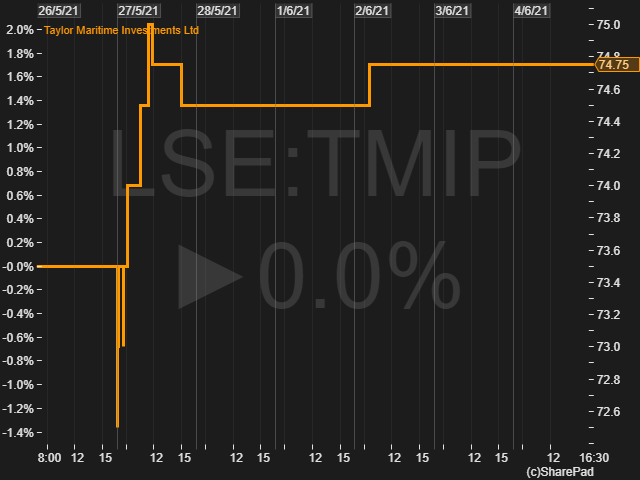 Opened 26th May 2021
Issue price 70.6p
Current market cap £266.0m
Ticker TMIP
At the helm Edward Buttery
Buttery, 36, has over 15 years of experience of the shipping industry, holding positions at Clarksons shipbrokers, Pacific Basin, Asia Maritime Pacific and Nordea Bank. At the latter, he worked in a team lending senior debt to global shipping companies with a presence in Asia.
What they do
Taylor Maritime Investments, founded by Buttery in 2014, allows investors to be exposed to a diverse portfolio of Handysize and Supramax dry bulk ships, generating immediate cash flow with high potential for capital growth.
Historically, these ships typically yield in excess of 7% per annum, and the trust is targeting a total NAV return of 10% to 12% per annum.
BELLUSCURA IPO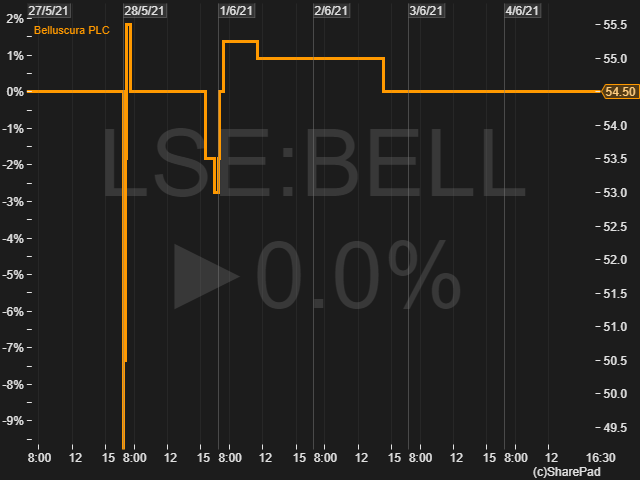 Opened 27th May 2021
Issue price 45p
Current market cap £61.7m
Ticker BELL
At the helm Robert Rauker
Rauker has had extensive experience in the medical device sector, working across the development, marketing and sale of medical devices.
He previously served as Senior Vice President at Acacia Research Group which ultimately generated revenue of $30m. He also headed multi-billion-dollar companies Synthes Inc. and Boston Scientific Endoscopy in the same sector.
What they do
Belluscura is a UK-based medical device company focused on developing oxygen enrichment technology. It was founded by London-based IP investment firm Tekcapital, which owns 18% of shares at present. Belluscura has contributed to 18 patents and applications relating to concentrated oxygen generation.
Part of the strategy involves investing in new techniques to drive down manufacturing costs, targeting the market for premium quality devices. In March 2021, Belluscura was granted clearance from the FDA for its patented Portable Oxygen Concentrator; the market for portable O2 is forecast to grow from $1.6bn in 2018 to $2.4bn by 2025.
TRELLUS HEALTH IPO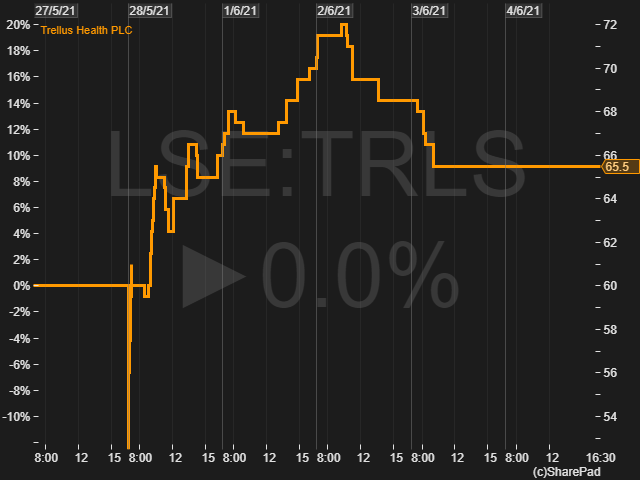 Opened 27th May 2021
Issue price 40p
Current market cap £103.0m
Ticker TRLS
At the helm Monique Fayad
Fayad, 47, has launched five digital health products including CodeGenius, HCPro Comply, OncologySTAT, and Cardiosource.
What they do
Trellus Health provides a platform that encourages communication and coordination for people living with chronic conditions. The platform delivers personalized care plans, telehealth interactions with specialised doctors and nurse practitioners, and access to digital tools for remote monitoring, nutrition and stress relief. Currently the platform focuses on IBD patients.
Share price is up 9.7% since listing.
Got some thoughts on any of May's IPOs? We'd love to hear from you! Share them in the comments section below.
This article is for educational purposes only. It is not a recommendation to buy or sell shares or other investments. Do your own research before buying or selling any investment or seek professional financial advice.