As per usual, we will inquire into recent and upcoming investment opportunities listed on the London Stock Exchange. The three companies covered in the current article are:
Georgina Energy plc
LifeSafe Holdings plc
Spiritus Mundi plc
Georgina Energy plc 

Opening Date: Late July 2022
Issue Price: TBC
Market Cap: TBC
Ticker: TBC
At the helm: Anthony Robert Hamilton
Hamilton is the CEO of Georgina Energy. He acts as a managing partner at Westmarket Capital Plc. He is an accountant with more than 35 years of experience in various industries, including investment advisory, oil and gas, exploration and production of gold, diamonds and base metals. Earlier in his career, he held the CEO role at an oil and gas company in the U.S.
What they do
Based in Australia, Georgina Energy is a company focused on producing blue (carbon neutral) hydrogen and helium. The company's two current onshore projects are the SPA HUSSAR Project and the EP155 Mt Winter Project, located in Western Australia and the Northern Territory respectively.
Georgina Energy has already drilled into almost the top of its targeted reservoirs, and therefore, has the advantage of historical drilling data rather than only seismic data. The company plans to deepen existing wells upon production.
Hydrogen sees strong growth in sectors such as EV, research and technology. The element is critical to the global energy transition. On the other hand, helium is a commodity used in numerous sectors, including aerospace, lab research, medical applications, and technology. The element is widely utilised in medical procedures like magnetic resonance imagery (MRI), as well as high-tech usages such as barcode scanners.
LifeSafe Holdings plc (LSE: LIFS)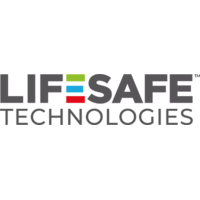 Opening Date: 6 July 2022
Issue Price: 77.50p
Market Cap: £16.91m
Ticker: LIFS
At the helm: Neil Smith
Neil Smith has been the CEO of LifeSafe since October 2021. He has held numerous roles in the industry of home goods. From 2015 to 2019, he worked as the CEO of FireAngel Safety Technology plc, a company that manufactures home safety products. He also has a five-year stint at the U.K. home improvement and garden retailer, B&Q, where he worked as the director of showrooms.
What they do
LifeSafe is a fire safety technology company in Essex. The business can be categorised into two categories – detection and protection. Examples of detectors are carbon monoxide, heat and smoke alarms. Whereas the protection range includes equipment such as the PanSafe fire extinguisher and the FER 1000 extinguishing fluid, for which a patent is underway.
The company's best-selling product is the StaySafe 5-in-1 fire extinguisher, which extinguishes five types of fire – electrical, textiles, paper/card, cooking oil, and petrol and diesel. Launched in August 2021, the product was already Amazon Prime's top-selling fire extinguisher in the U.K. that month. LifeSafe has also planned for new products to be launched in 2023.
Spiritus Mundi plc (LSE: SPMU)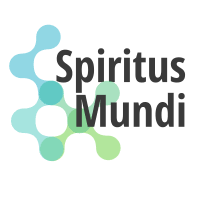 Opening Date 8 July 2022
Issue Price 6.00p
Market Cap TBC
Ticker SPMU
At the helm Zaccheus Peh
Founder and non-executive chairman of Spiritus Mundi, Zaccheus has 15 years of experience in the healthcare industry. His expertise lies in the business development of clinical diagnosis, laboratory services and medical services. Prior to Spiritus Mundi, he has also founded the cancer diagnostic company, Restalyst in 2007 and the laboratory service company, Reste Laboratories in 2016.
What they do
Founded in 2021, Spiritus Mundi is a special purpose acquisition company ("SPAC") targeting acquisitions in the clinical diagnostics industry in Europe and Asia. Key areas of focus for the SPAC include – clinical laboratory services, clinical diagnostics such as PCR and blood tests, and digital health.
Spiritus Mundi was established in light of the strong growth seen in the diagnostics industry. Above all, demand for molecular testing has been bolstered by the pandemic, reaching an expected market size of US$49.3billion by 2028.
The SPAC aims to leverage its management's array of experiences in clinical diagnostics, laboratory businesses and financial services. Apart from its chairman, two of the company's proposed directors, Wesley Lawrence and Wong Fatt Heng also have been CEOs of laboratory businesses.
Bernice Ng
This article is for educational purposes only. It is not a recommendation to buy or sell shares or other investments. Do your own research before buying or selling any investment or seek professional financial advice.