We take a look at recent IPOs in the UK listed on the LSE over the past month and how they've performed upon opening.
2 Mast Energy Developments (MAST)
CORNERSTONE FS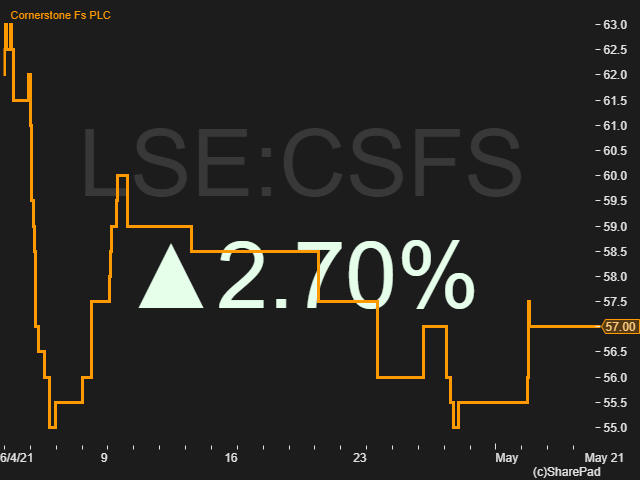 Opened 6th April 2021
Issue price 61p
Market cap £11.3m
Ticker CSFS
At the helm Julian Wheatland
Wheatland, 59, has over 20 years' experience in scaling technology businesses through acquisition and organic growth. His previous positions include CEO at Consensus Business Group, Founder of Hatton International, and COO of Cambridge Analytica, briefly CEO following the data scandal.
What they do
Cornerstone FS (previously Cornerstone which sold subscription-based shaving packages) offers a cloud-based platform that provides foreign exchange services to small and medium-sized businesses. Their most significant acquisition is FXPress, a small forex broking business that developed the cloud-based, multi-currency payments system Cornerstone FS has now taken over. Before becoming part of Cornerstone, FXPress processed an estimated £600m of foreign currency transactions per year across its 700+ corporate clients. In October, they also acquired Avila House, a small business providing multi-currency e-wallets.
Following the cash injection, Cornerstone FS plans to continue buying up foreign exchange businesses, as well as develop its existing platform to provide additional services.
MAST ENERGY DEVELOPMENTS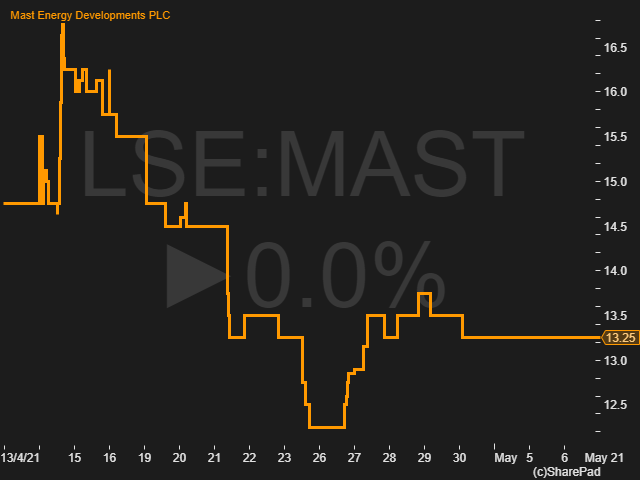 Opened 14th April 2021
Issue price 12.5p
Market cap £25.0m
Ticker MAST
At the helm Paul Venter
Venter, 67, has well over three decades of experience within the mining and power generating industry, having worked on a number of large-scale projects, including spearheading the project development of an integrated open pit mine in Mongolia. Venter is a 20% stakeholder in the business.
What they do
MED aims to provide reserve power solutions in an effort to support the national grid and reduce or avoid shortages and blackouts. MED's strategy involves acquiring, developing and operating a fleet of small-scale reserve power generation plants across the UK.
Currently no revenue is being generated, but the first projects should be up and running this year.
PENSIONBEE GROUP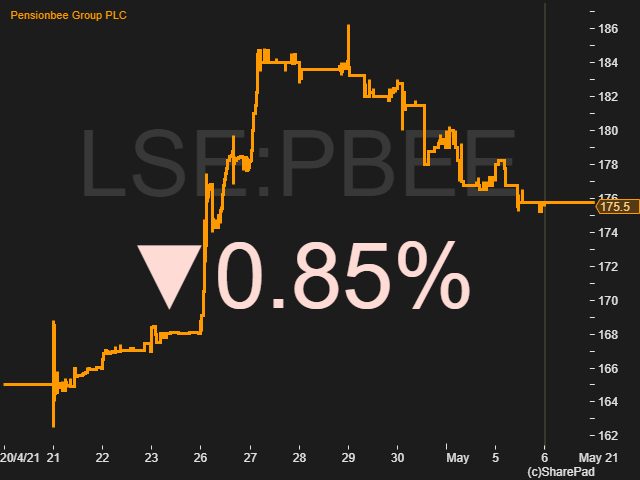 Opened 21st April 2021
Issue price 165p
Market cap £398.2m
Ticker PBEE
At the helm Romi Savova
Savova, 35, founded PensionBee in 2014. Prior to that, she worked at Goldman Sachs, Morgan Stanley and Credit Benchmark, and has an MBA from Harvard Business School.
What they do
PensionBee provides an online platform where customers can combine their pensions into one diversified online plan. They offer calculators and retirement forecasting tools to help customers plan ahead, and allow simple on-demand withdrawals after the age of 55.
The company currently has 130,000 active customers and GBP1.5 billion in assets under administration.
MUSICMAGPIE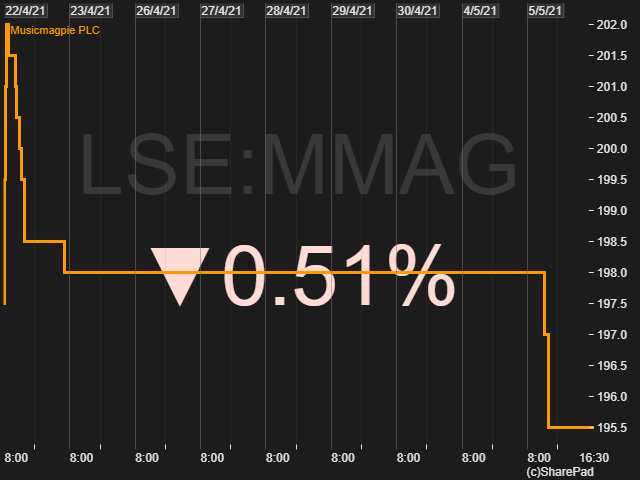 Opened 22nd April 2021
Issue price 193p
Market cap £211.8m
Ticker MMAG
At the helm Steven Oliver
Oliver, 50, previously held the position of Finance Director at Fibreply Ltd, then moved on to Music Zone services where he later became Managing Director. He was briefly Interim MD at Famous Retailer Ltd before founding MusicMagpie in 2007. He went on to be MD at TFS Buying Limited (The Fragrance Shop) for just over a year before leaving to focus on MusicMagpie full time.
What they do
MusicMagpie is an online re-commerce business, buying and selling refurbished electronics and second-hand computer games, consoles, books, films and music. They have over 7m registered customers and have paid out over £250m for customers for their second-hand goods. They claim to recycle 95% of what they buy, and use parts from the remaining 5% to refurbish other items. They are expected to qualify for LSE's Green Economy Mark.
MusicMagpie estimates that in the UK alone, there is £16.5bn worth of technology going unused, and a market value of £9bn across the UK and US for pre-owned technology. The company is growing steadily, with sales increasing from £115m in 2018 to £153m in 2020.
WICKES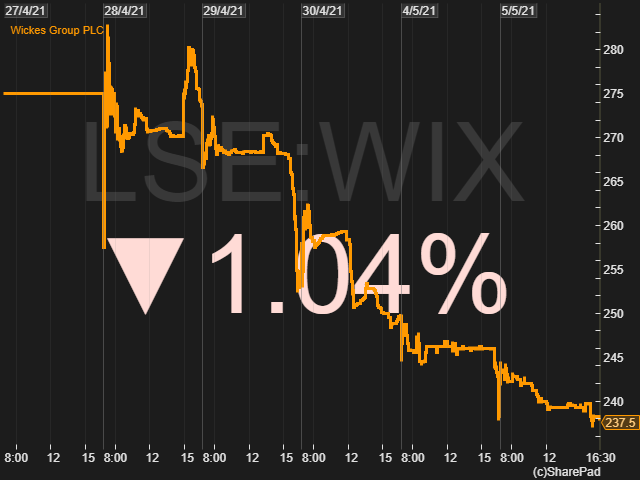 Opened 28th April 2021
Issue price 250p
Market cap £630.3m
Ticker WIX
At the helm David Wood
Wood, 51, has held a number of senior positions at large-scale retailers over the last 15 years, including Group MD at Tesco, CEO at Kmart and CEO at Mothercare.
What they do
Founded back in 1984, Wickes is a home improvement retailer and garden centre with over 200 stores throughout the UK. Its business is targeted both at the building trade and DIY homeowners. This new listing represents a demerger from its parent company, Travis Perkins, which serves a different segment of the market in the same space.
Wickes has been growing steadily year on year, outperforming the market and recovering well after the pandemic hit. It plans to continue investing in its online fulfillment business, increasing capacity in its stores to hold more stock, and introducing smaller stores in more convenient locations in contrast to its larger out-of-town sites.
DARKTRACE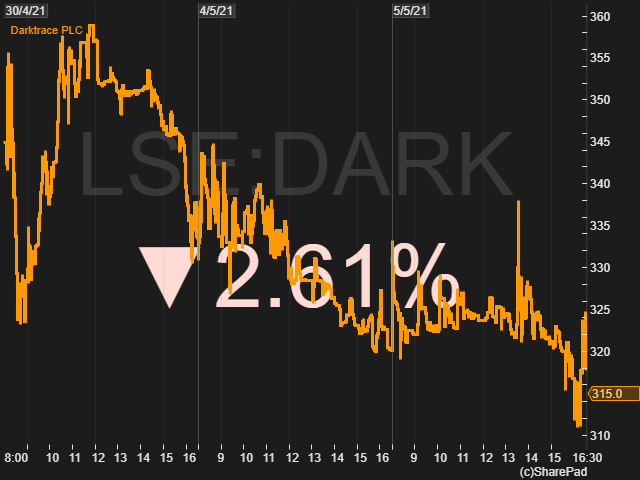 Opened 30th April 2021
Issue price 250p
Market cap £2.2bn
Ticker DARK
At the helm Poppy Gustafsson
Gustafsson, 38, founded Darktrace in 2013 along with a team of mathematicians, former spies and AI experts. Under her leadership, the company has grown to 1,500 employees with 40 offices globally. She has since been awarded an OBE for her contribution to cybersecurity.
What they do
Darktrace uses artificial intelligence to protect a company's network from intruders and other security threats. Its products are marketed as the digital equivalent of the human body's ability to fight illness.
Revenues grew 45% in its most recent financial year to almost $200m, although it remains lossmaking. That being said, the business model is highly scalable, has wide profit margins, and has delivered rising returns to shareholders.
Got some thoughts on any of April's IPOs? We'd love to hear from you! Share them in the comments section below.
This article is for educational purposes only. It is not a recommendation to buy or sell shares or other investments. Do your own research before buying or selling any investment or seek professional financial advice.